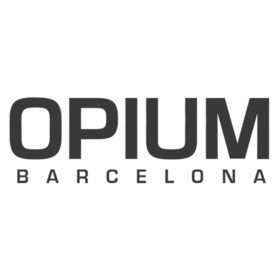 Club Opium Barcelona
Passeig Marítim de la Barceloneta, 34, Barcelona
Metro L4 Ciutadella - Vila Olímpica
20:00h - 03:00h
House Comercial / Hip Hop / Deep House / Afrotech
Opium Barcelona nightclub. Discover the best parties in Barcelona with international DJs, good music and a terrace facing the sea. Read more
The Opium Barcelona nightclub is one of the most fashionable nightclubs in Barcelona on Barcelona nights. It is located next to the famous Hotel Arts de la Villa Olímpica and is considered a modern, daring and innovative nightclub that offers its clients a fabulous place and VIP space where they can enjoy a great night surrounded by an unbeatable atmosphere.
The Opium Barcelona nightclub or previously called "Opium Mar Barcelona" is one of the most attractive nightclubs in Barcelona for the local and national public due to its great combination of its space where it offers restaurant, bar and especially nightclub services. Opium Barcelona is a double nightclub that is located in front of Barceloneta beach, in the Olympic Village of Barcelona and is open every day of the week throughout the year.
There are so many clients who visit the Opium Barcelona nightclub that it is perfect to enjoy an exclusive atmosphere and also a huge dance floor to dance with your friends. It should be noted that the price of the Opium Barcelona nightclub is one of the most expensive in the entire area of ​​the Olympic Village but we offer you some advantages and offers that may interest you below.
In the Opium Barcelona nightclub, many events, parties, concerts and shows have been held where great national and international DJs recognized worldwide have performed such as: David Guetta, Tiesto, Hardwell, Nicky Romero or Lost Frequencies among many others, thus being one one of the most recognized nightclubs in Barcelona around the world.
The Opium Barcelona nightclub is ideal for partying but the ticket price can be very high, for that reason we offer you the Opium Barcelona Guest List where you and your friends can sign up for any party or event that takes place at the Opium Barcelona nightclub. so that you can enter Free or with Discount without any problem.
The Opium Barcelona nightclub opens its doors every night of the week, thus being one of the best and exclusive nightclubs in Barcelona, ​​perfect for holding any type of party or public event where the atmosphere will envelop you so you can spend an unforgettable night with your friends to the rhythm of the best current music.
One of the most important aspects to know about the Opium Barcelona nightclub is to know what the Minimum Age of Opium Barcelona is since this can affect the client who wants to access any party or events that take place at the Opium Barcelona nightclub. Normally during the week it is usually for people over 18, except on weekends when it is +18 for girls and +21 for boys.
The Opium Barcelona nightclub has a large and fantastic terrace in front of the sea and the beach of the city of Barcelona where you will find high quality dinners, ideal to go to lunch, dinner or have a few drinks with friends and then meet with parties spectacular throughout the night with themes that you will love.
Finally, it should be noted about which is the best Opium Barcelona Dress Code to go with friends and thus be able to access with your friends without any problem. Normally, the atmosphere is usually elegant and for that reason we recommend not to go with sports sneakers or sportswear. If you do not heed this recommendation, it is not certain that you will be able to access the parties at the Opium Barcelona nightclub.
Parties at Club Opium Barcelona
Music at Opium Barcelona
Main Room
House Comercial / Hip Hop / Deep House / Afrotech