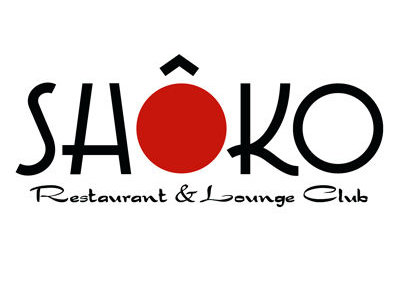 The nightclub Shoko Barcelona is undoubtedly one of the most spectacular nightclubs in the city located in the famous Olympic Village right in front of the beach with more nightclubs, restaurants and bars around. The decoration that has the Shoko Barcelona nightclub is very exclusive with black and red tones in symbol of the logo of the brand.
On this page we explain how to book a VIP table, what are the prices of bottles, shishas, champagne, etc., how the VIP tables are located and much more relevant information about the Shoko Barcelona nightclub so you can enjoy a unique and special party experience.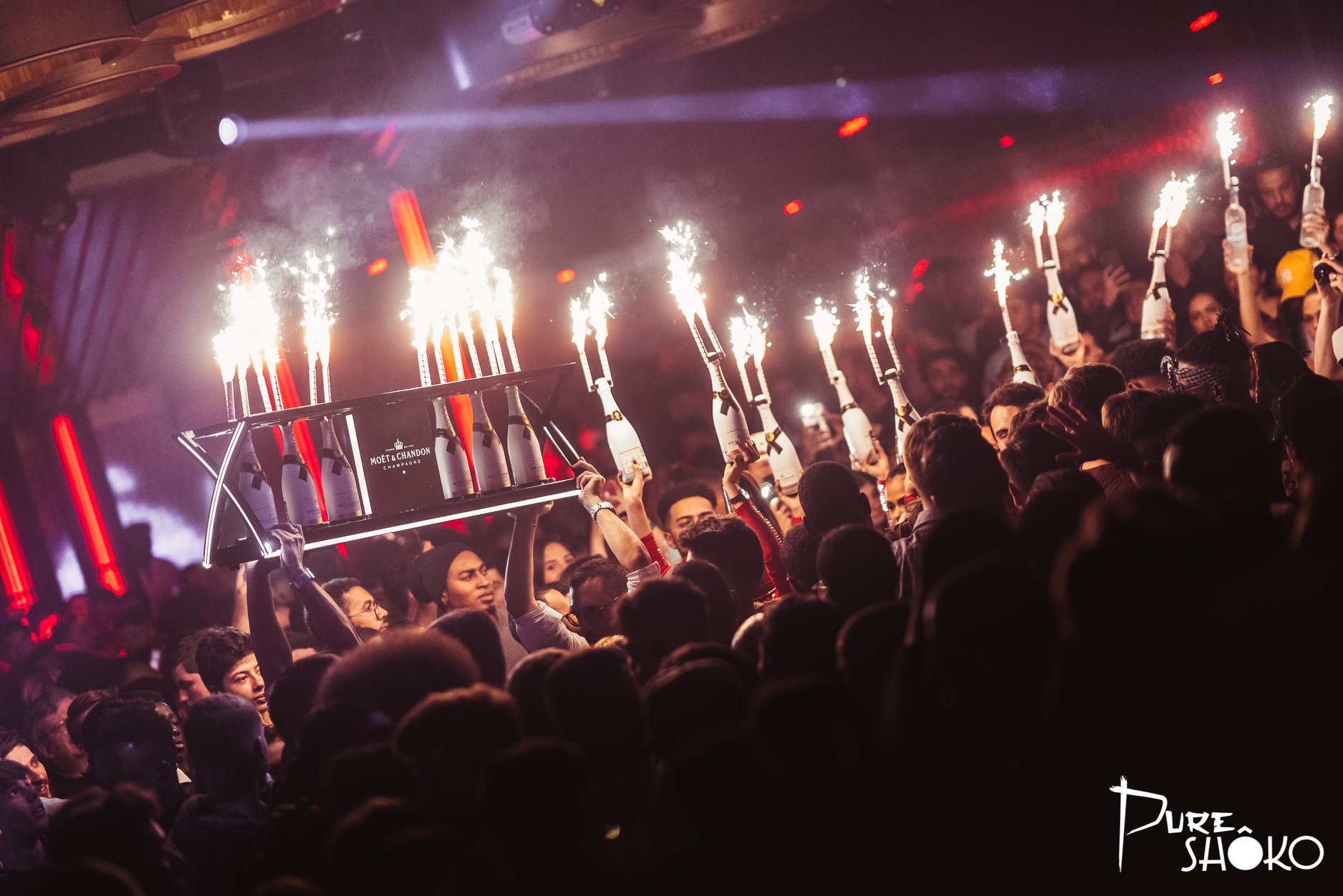 El interior de la discoteca Shoko Barcelona podrás encontrarte mucha madera para dar un ambiente cálido al cliente y una iluminación increíble para dar una sensación de fiesta. A continuación, te enseñamos el mapa exacto de las mesas vip que dispone la discoteca Shoko Barcelona para que puedas elegir a tu propio gusto cualquier día de la semana ya que está abierto al público todos los días de 00h a 06h.


VIP Tables Plan of Shoko Barcelona

The total cost of the reservation is 100% a la carte credit to spend on: bottles, shishas, champagne, etc. Contact us now by WhatsApp at +34 674 04 20 99 and book your vip table.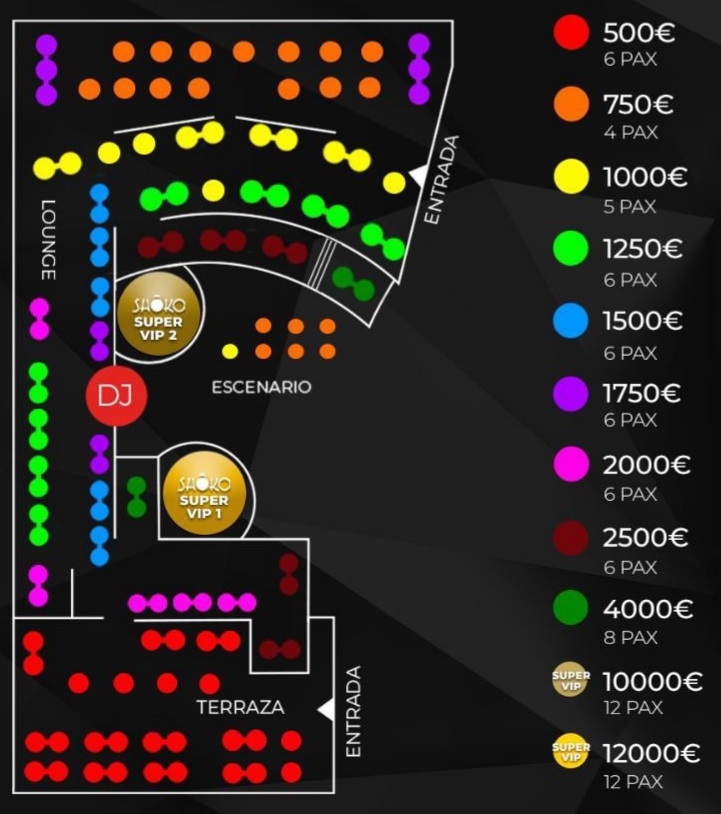 For groups of more than 5 people, consult by WhatsApp +34 674 04 20 99.

The capacity of the Shoko Barcelona nightclub is for more than 2000 people and has only one VIP area but it is very large that surrounds the entire dance floor and is located half a meter or more above the dance floor but if you want to access the VIP area you will have to book a VIP table with your friends.
Depending on the arrangement of the vip tables that Shoko Barcelona has the visibility may be reduced but the closer the vip table is to the dance floor, the better views you will have and vice versa. Below you can see the prices of bottles, shishas, champagne and other services we offer.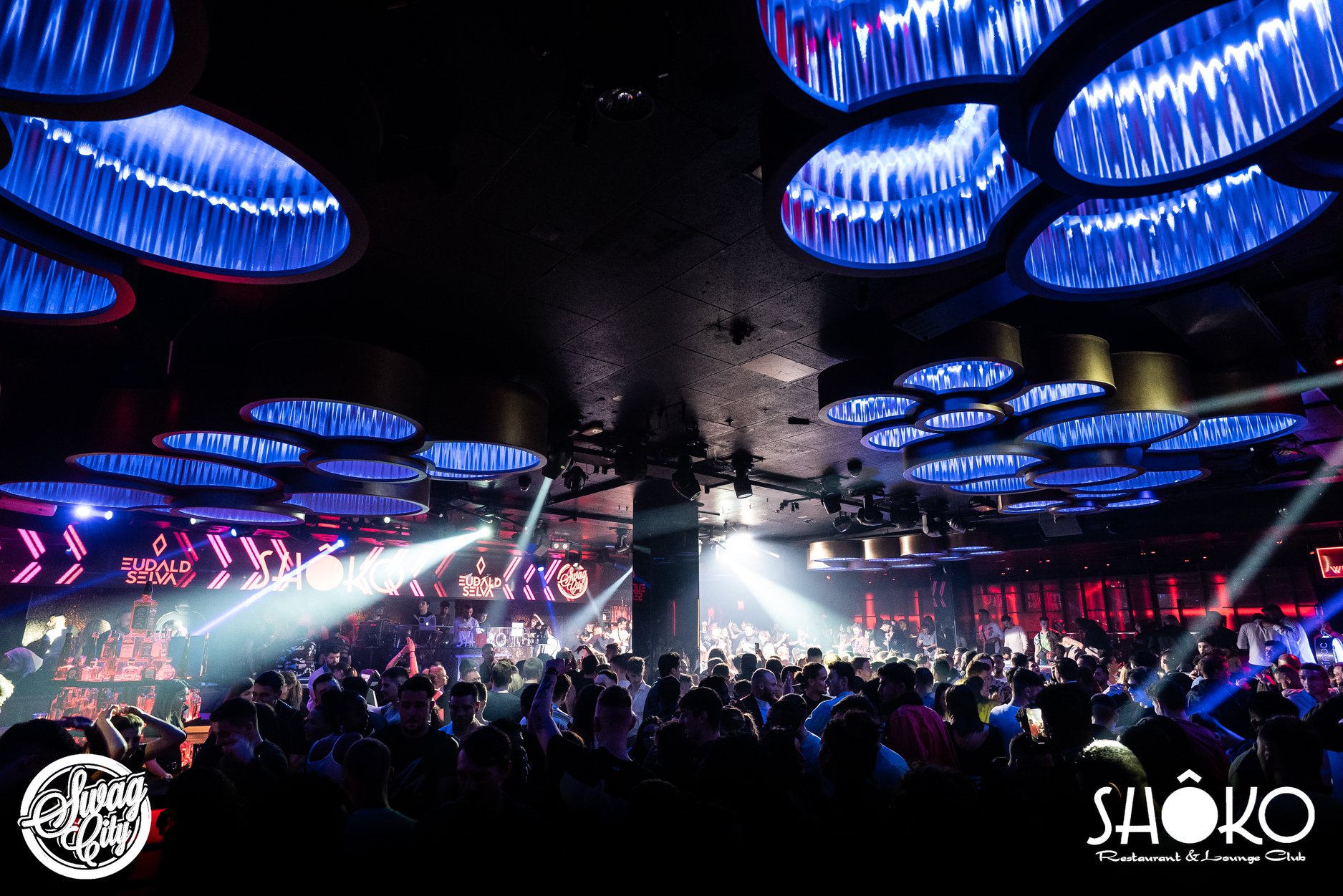 Price of Bottles, Champagne and Shishas at Shoko Barcelona

The price of the bottles, shishas and champagne offered by the disco Shoko Barcelona may vary depending on the type of alcohol brand you want but here you can see an approximate price of the menu.
Within the wide variety of options that you will be able to find in the menu of the Shoko Barcelona nightclub, you can choose all kinds of bottles, champagne and shishas of many flavors. The bottles are available in different sizes: 75 cl, 1 liter, 1.75 liters, 3 liters, 6 liters, etc; so get ready to be the center of attention of the whole club. Below, you can see the complete menu with prices.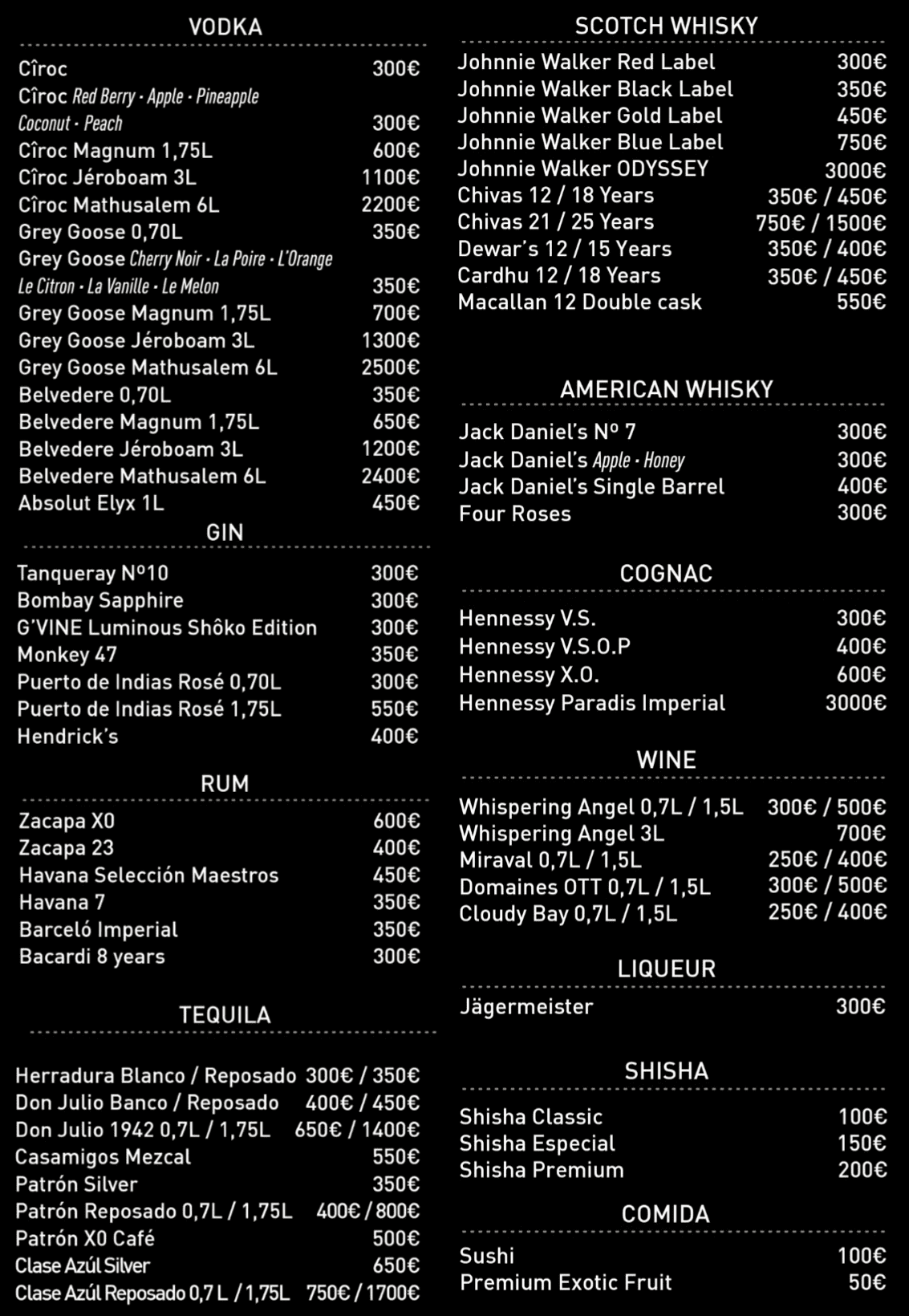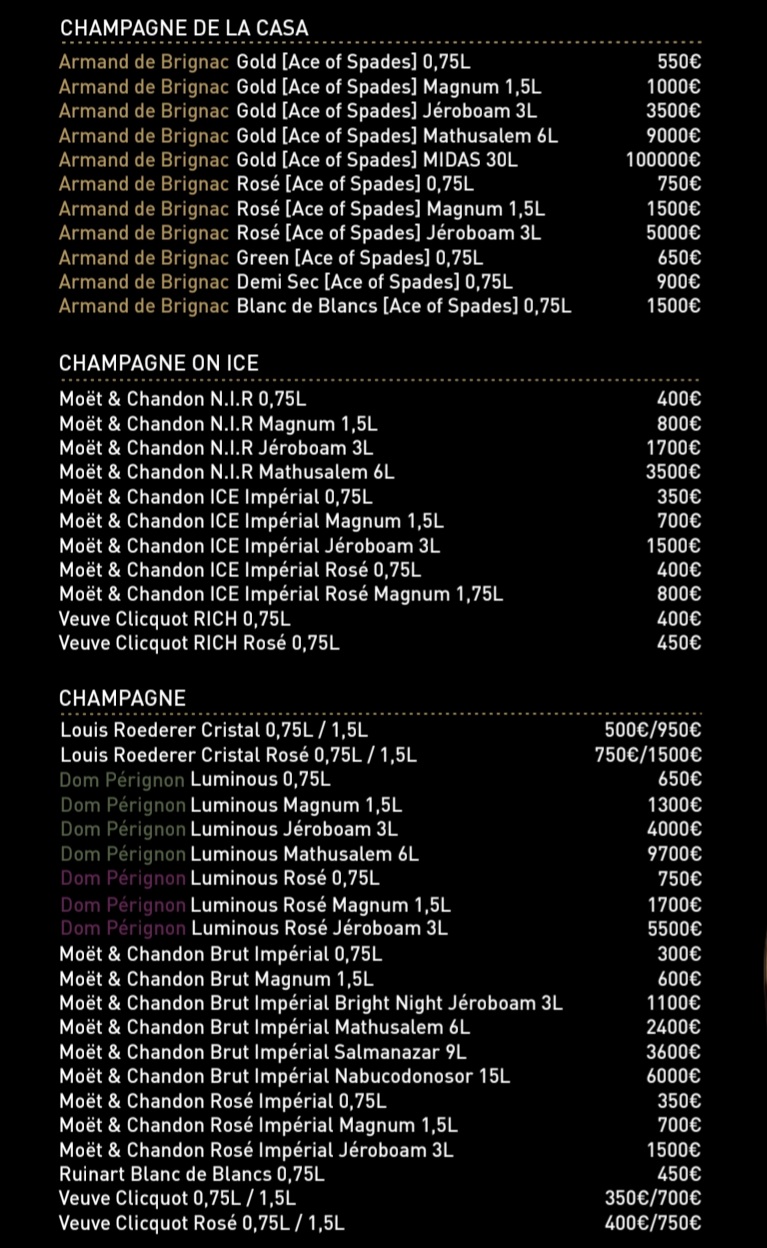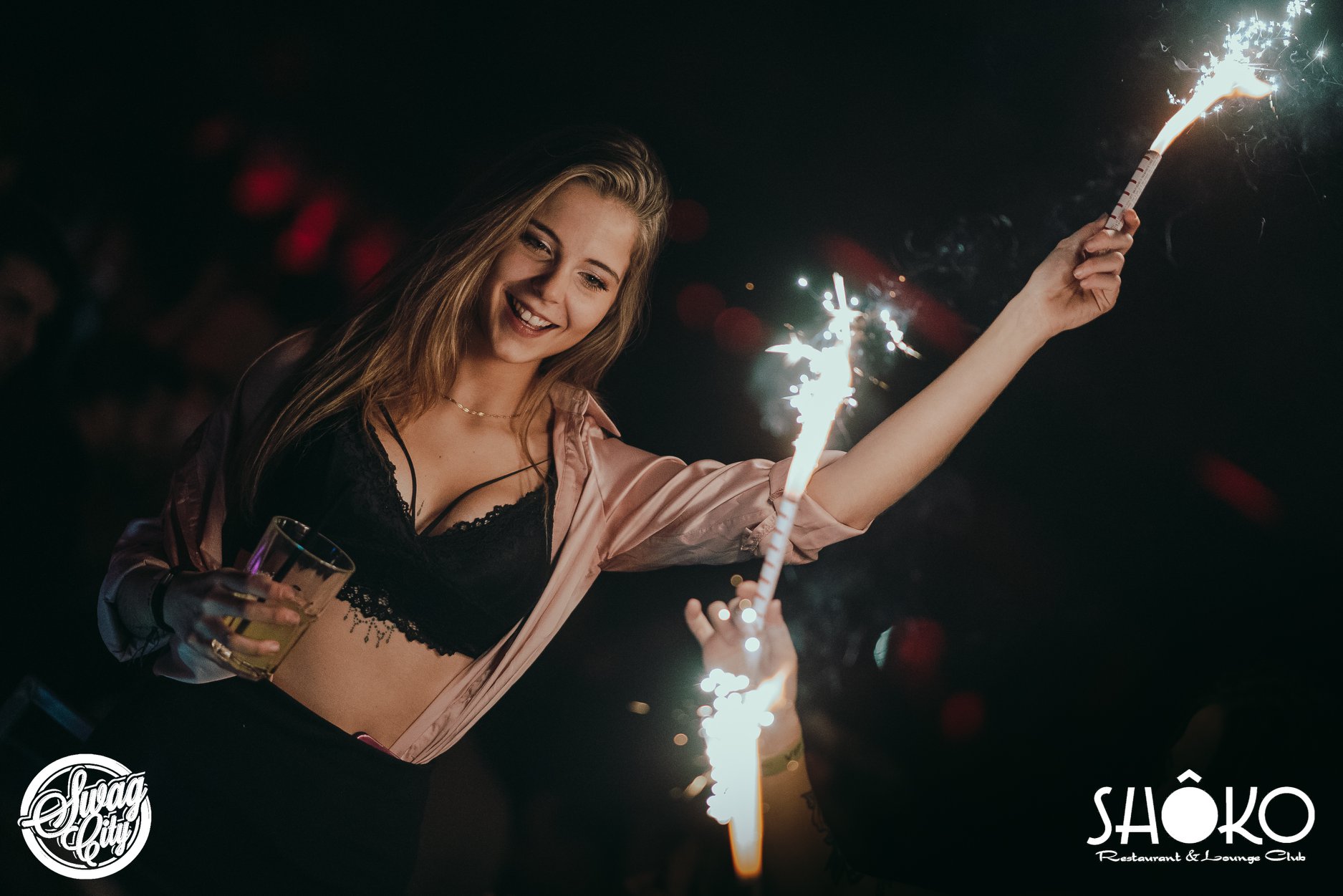 How to book a VIP table at Shoko Barcelona?

You have two different ways to make a VIP table reservation: calling or writing to WhatsApp to the phone number +34 674 04 20 99. We always recommend contacting us via WhatsApp for a faster response.

We advise you to make your VIP table reservation in advance to find availability. It is essential to wear the appropriate attire and to be smartly dressed because access is not allowed in sportswear.

It is important to remember that if you and your guests have a VIP table reservation at a Shoko Barcelona party, it is not necessary to queue and you will be able to enter directly as VIP clients.

Contact Shoko Barcelona VIP Table Reservation