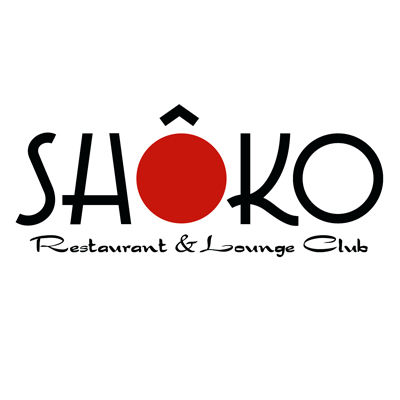 The Shôko Barcelona nightclub located in the Olympic Village, in the heart of Paseo Marítimo de la Barceloneta, is the perfect combination between restaurant/lounge and nightclub. For this nightclub, have come to pass first level international artists like Tyga, 6ix9ine, Myke Towers, Eladio Carrión or Natti Natasha, that is why, this amazing club, over the years, has managed to become a reference in the nightlife of Barcelona. Undoubtedly, it is one of the best nightclubs in Barcelona and the world, as it is in the Top 100 of the best clubs worldwide.
Buy your Shoko Tickets at the best price.

The space of the Shôko Barcelona nightclub, with a capacity of 500 people, follows a Feng-Shui style, so all the decoration of the club follows a totally oriental line where the colors red, black and gold stand out. Moreover, in addition to offering the best theme parties every day of the year, Shôko Barcelona nightclub also has a restaurant service where you can enjoy spectacular oriental-Mediterranean fusion dishes and a bar service where you can have a great cocktail while enjoying a beautiful sunset on its huge terrace.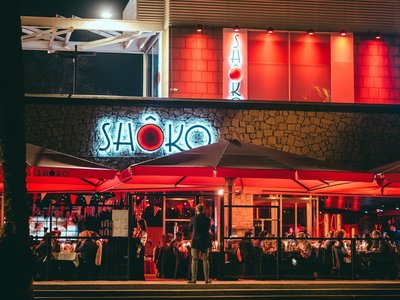 To enter the Shôko Barcelona nightclub and enjoy its concerts, theme parties and exclusive events, this incredible club offers three different Shôko entrance options so you can't miss any of its amazing nights. So, we will now comment on each of them:

Shôko Barcelona Entrance

Entrance by List: What if we tell you that you can enter the Shôko Barcelona nightclub without having to pay anything? Sounds too good, right? Well, if you join the Shôko List, which YouBarcelona offers you, this can be possible, since you will be able to enter for free or with a discount on the price of the tickets until a certain time limit. You can enjoy the Shôko List either alone or with your friends, everyone can join.
You will save having to pay excessive prices for your tickets to the Shôko Barcelona nightclub and you can also use this alternative in all the parties you want to go to, except for special events. You only have to follow three simple steps: Select the party you want to go to, fill in the form and press the "Sign me up" button. Once you have completed this process, you will receive a confirmation of access in your email that will allow you to enter the Shôko Barcelona nightclub.
Entrance without List: This other option is used by visitors who do not know the Shôko List option. If you decide to buy tickets without Shôko List, you will have to buy your ticket in advance or at the box office of the club and pay the price of the Shôko ticket which can be around 15-20€ with a drink included.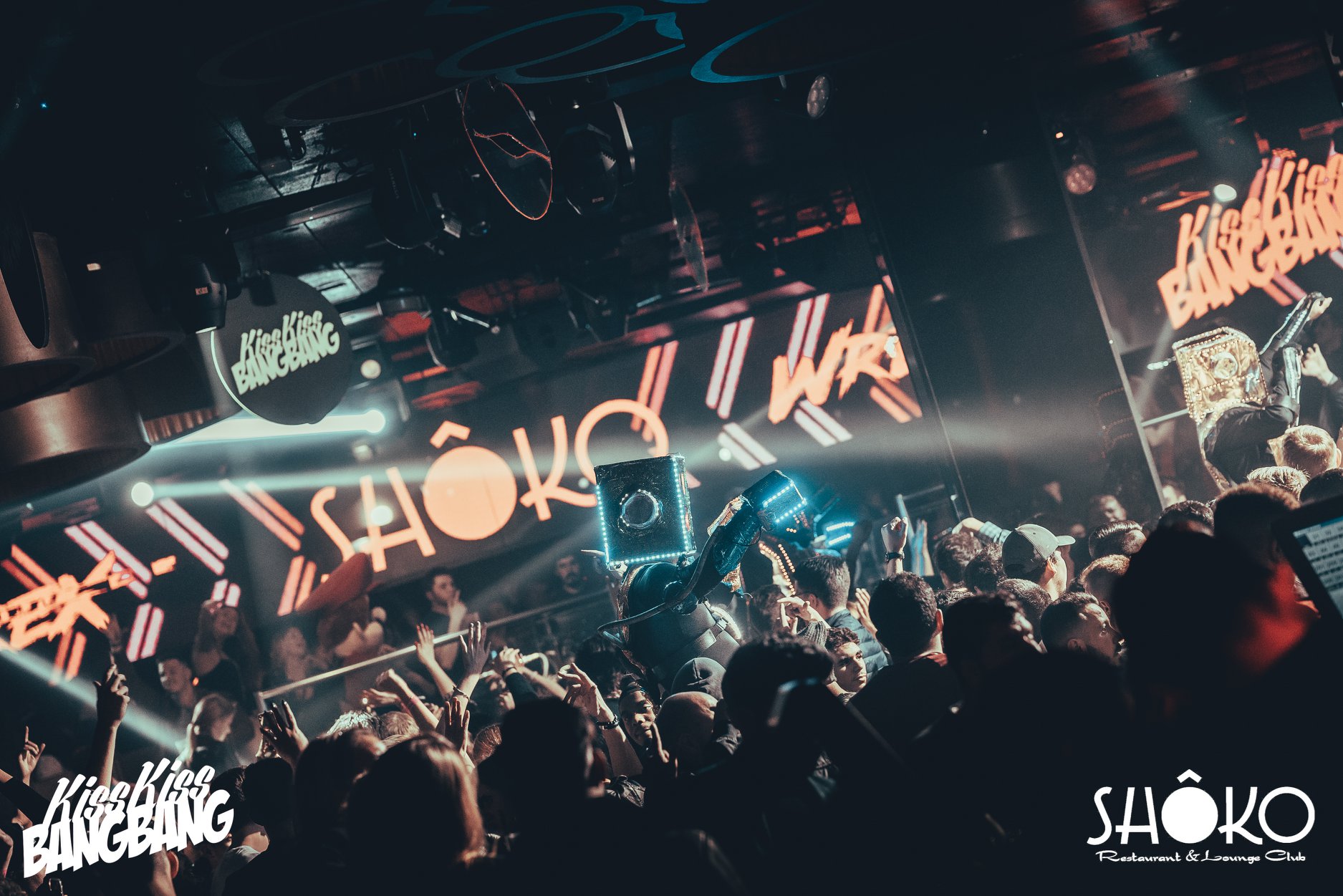 VIP table reservation: If the previous types of tickets do not interest you, wait, we have one last option with which you will live a night full of exclusivity and glamor, book a VIP table at Shôko. To make the reservation you must be a group of 2 to 5 people, and, apart from a totally personal and special treatment, you will be included: the tickets, the VIP table with sofa and a standard bottle with soft drinks. The price may vary depending on the type of alcohol you choose, the area of the disco or if you are more people.
What kind of tickets are you going to choose for the next party at Shôko Barcelona nightclub?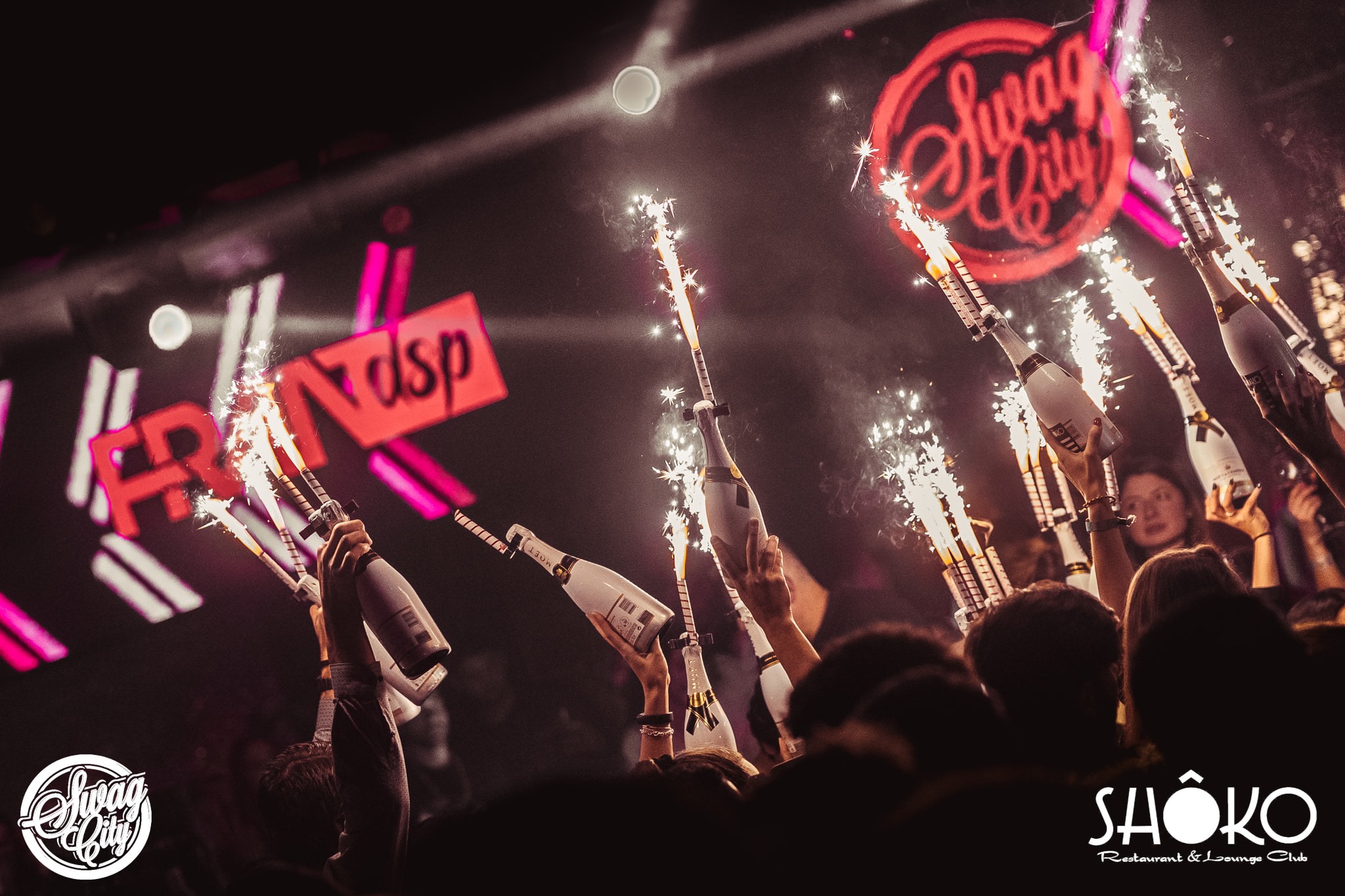 Before coming to Shôko Barcelona nightclub, we recommend you to be well informed about the regulations of the club, so you do not have any problem in access. Both you and your friends, you have to take into account: the dress code in Shôko which must be casual and smart, the minimum age of Shôko which is +18 every day, the music of Shôko as it may vary depending on the party, the schedule of Shôko and the time limit of entry to the club (if you go by List).
It is essential that you comply with everything, because no matter how much you have your tickets, these do not ensure access and it is possible that if you do not comply with any rule, you will not be allowed to enter the club Shôko Barcelona.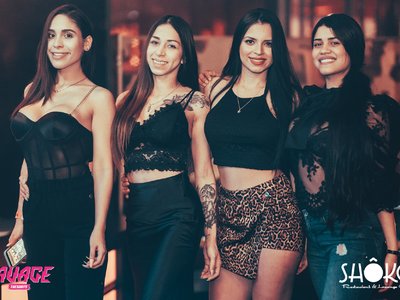 Do not hesitate to come to Shôko Barcelona nightclub; the best party, the latest music, facilities that will blow your mind and the top atmosphere is guaranteed. You will have the chance to live one of the best nights of your life, so get your tickets for the next party of this amazing club.
If you have been wanting to know more information about the Shôko Barcelona nightclub or you have already decided to join the List, to buy your tickets in advance or to book a VIP table with your friends, all this and much more, you can find it in the link that you can see below.

Contact Shôko Barcelona