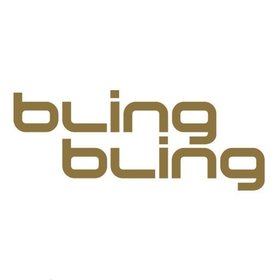 Club Bling Bling Barcelona
Carrer de Tuset, 8, Barcelona
Metro L3 or L5 Diagonal
23:55h - 05:00h
House Comercial / Reggaeton
Bling Bling Barcelona. Exclusive nightclub with two rooms located in the Upper Zone. The fashion reference at night in Barcelona with the best elegant and exclusive atmosphere. Read more
Bling Bling is very vogue and popular club located in the higher zone of Barcelona, Carrer de Tuset.
Bling Bling attracts the most sophisticated, glamorous and posh crowd of the city.
The interior design of the club is very elegant and stylish, with a twist of the hallway of a classic hotel. In every corner, intricate details are highlighted by the shining illumination of the large jewels. The gold microcrystals decorate the walls and the sloping ceiling to recreate the aesthetics to match the name Bling Bling.
Bling Bling is definitely the place to be and with parties like Obsession on Thursday nights you are guaranteed a night full of luxury, glamour and fun.
Bling Bling has two different VIP areas with sofas and a lounge with two cocktail bars where you'll find the premium destillates and the main dance floor. You can enjoy a fancy and exotic cocktail whilst listening to electronic, dance, commercial house, hip-hop music and party music. With its elegant style and ambience, without a doubt Bling Bling is the perfect club to spend a night full of surreality and luxury.
You can enter this club with YOUBARCELONA GUESTLIST , age limit 18+ or 21+ depending on the day
Parties at Club Bling Bling Barcelona
Music at Bling Bling Barcelona
Main Room
House Comercial / Reggaeton
Photos of Bling Bling Barcelona