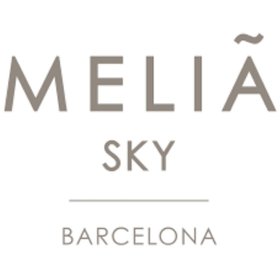 Club Hotel Melia Sky
Carrer de Pere IV, 272, Barcelona
Metro L4 Poblenou
16:00h - 22:00h
Deep House
Hotel Melia Barcelona Sky. Nightclub with swimming pool and terrace located on the sixth floor of the Hotel. Enjoy its views, its artisan cocktails and the best music in the city. Read more
Scroll down to join the YouBarcelona Guest List and enjoy one of the best pool parties in town! You must be above 18 years to attend this event.
Located in Poblenou, the Hotel Melia Barcelona is a five-star hotel that stands out for its offer of maximum comfort in your stay, spa and leisure. It is very close to Mar Bella Beach, Torre de Glòries and the famous Rambla de Poble Nou, a beautiful street full of enchanting little restaurants and bars.

The Hotel Melia Barcelona (Melia Sky) has an amazing terrace on the 24th floor that offers breathtaking, panoramic views of the city. The hotel's restaurant, Merkado, is another Hotel Melia Barcelona big highlight. And last but not least, don't miss out the pool deck where you can be delighted by a delicious cocktails or a relaxing massage at the Yhi Spa.
During the summer, join the YouBarcelona Guest List to enjoy the Hotel Melia Barcelona pool parties. We guarantee you an unforgettable afternoon and evening with the greatest house music selection!
Parties at Club Hotel Melia Sky
Photos of Hotel Melia Sky