Barcelona is famous for its fun and diverse nightlife. However, most clubs are very strict when it comes to dress code.
Most clubs in Barcelona have a casual and elegant dress code meaning that you should dress to impress. We recommend you to avoid the use of hoods, caps, and flip flops. Always keep in mind that the better you dress, the higher the possibilities of getting in. Also remember that YouBarcelona offers a top VIP guest list service that grants you free or discounted access to all the best Barcelona clubs.

If you're wondering what to wear tonight, here are some handy tips that will help you choose the perfect outfit for your party.
Ladies Dress Code:
- Little black dress: The one piece that suits every occasion. You will never go wrong if you wear a little, sexy black dress.
- Sequins: Sequins are always welcomed if you want to shine a bit more and stand out from the rest.
- Pants and shirt: A nice pair of pants with an elegant blouse is the perfect option if you don't fancy wearing a skirt or dress tonight. Don't forget that a sexy pair of high heels will be the perfect complement for this outfit.
When it comes to the most appropriate dress code for men, the best party outfit would be a stylish shirt or suit with jeans and nice shoes to compliment. We recommend you to avoid sports shoes.
Men Dress Code:
- Denim and sweater: You can wear a nice shirt and sweater over it for that final touch.
- Denim and jacket: For autumn and winter, a jeans and a leather or jean jacket will always be a good idea.
- Blazer and jeans: For that elegant look, use a nice suit or blazer with jeans.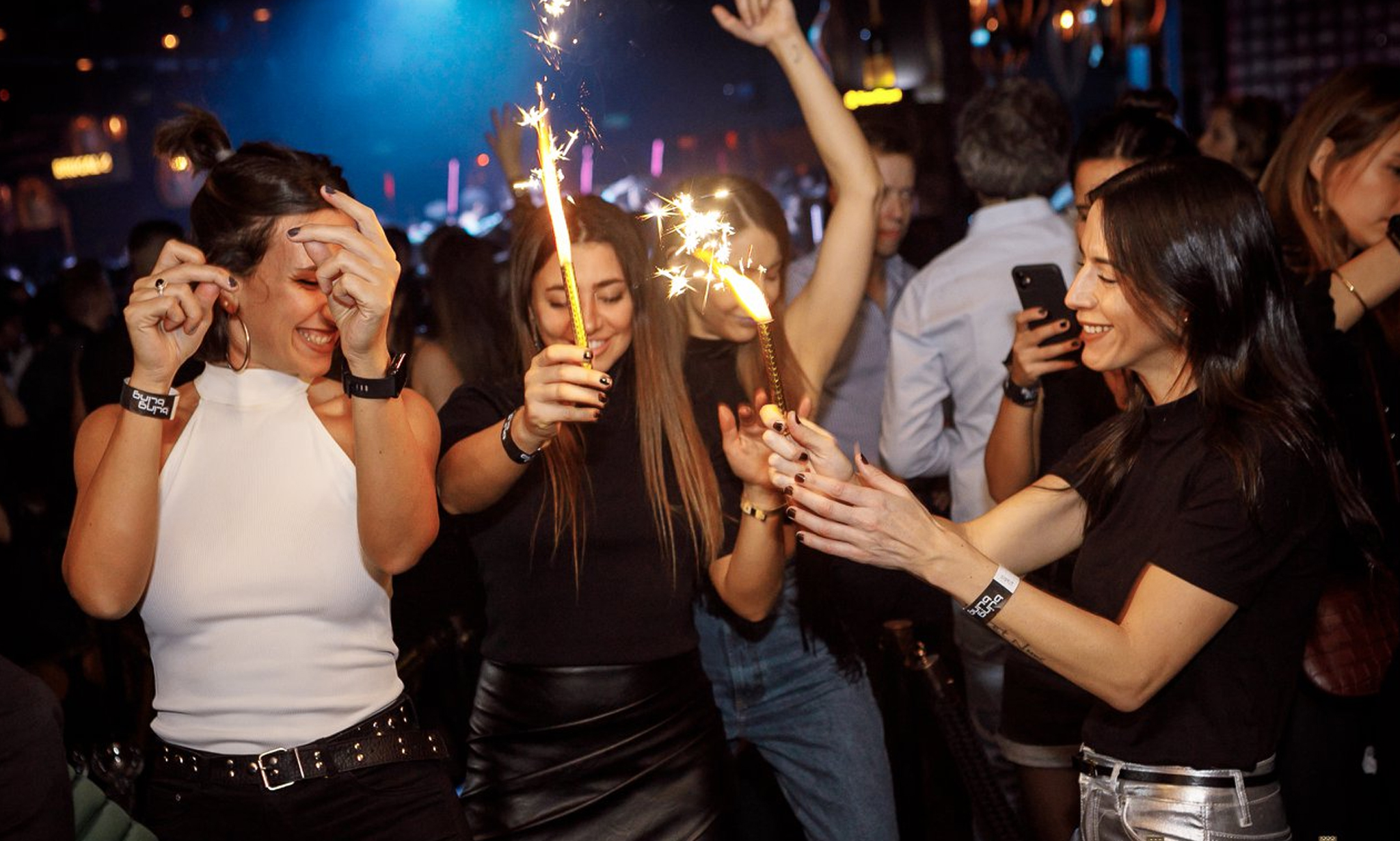 Follow these dress code tips to avoid entry refusal.
Remember that you have free access to all Barcelona clubs with YouBarcelona VIP guest list and you can also book VIP tables for a more exclusive night.