DJ Tiesto
DJ Tiesto is definitely not a stranger in Barcelona. Having played in headlined festivals and concerts, he has made of Barcelona his personal getaway. He has also stopped by to play more than once at clubs such as Opium Barcelona, where he can have a more personal contact with his fans and Barcelona's partygoers who always welcome him with furor and excitement. DJ Tiesto is highly regarded as one of the most well-known DJs in history and has been able to bridge the gap from underground trance music to the mainstream pop-oriented EDM world. He has been headlining parties, concerts, and festivals for over 20 years with continuing success and respect form the music industry. WiGrammysmys, MTV awards, and number one records worldwide, Tiesto continues to push the envelope and hold his position as the top DJ in the world.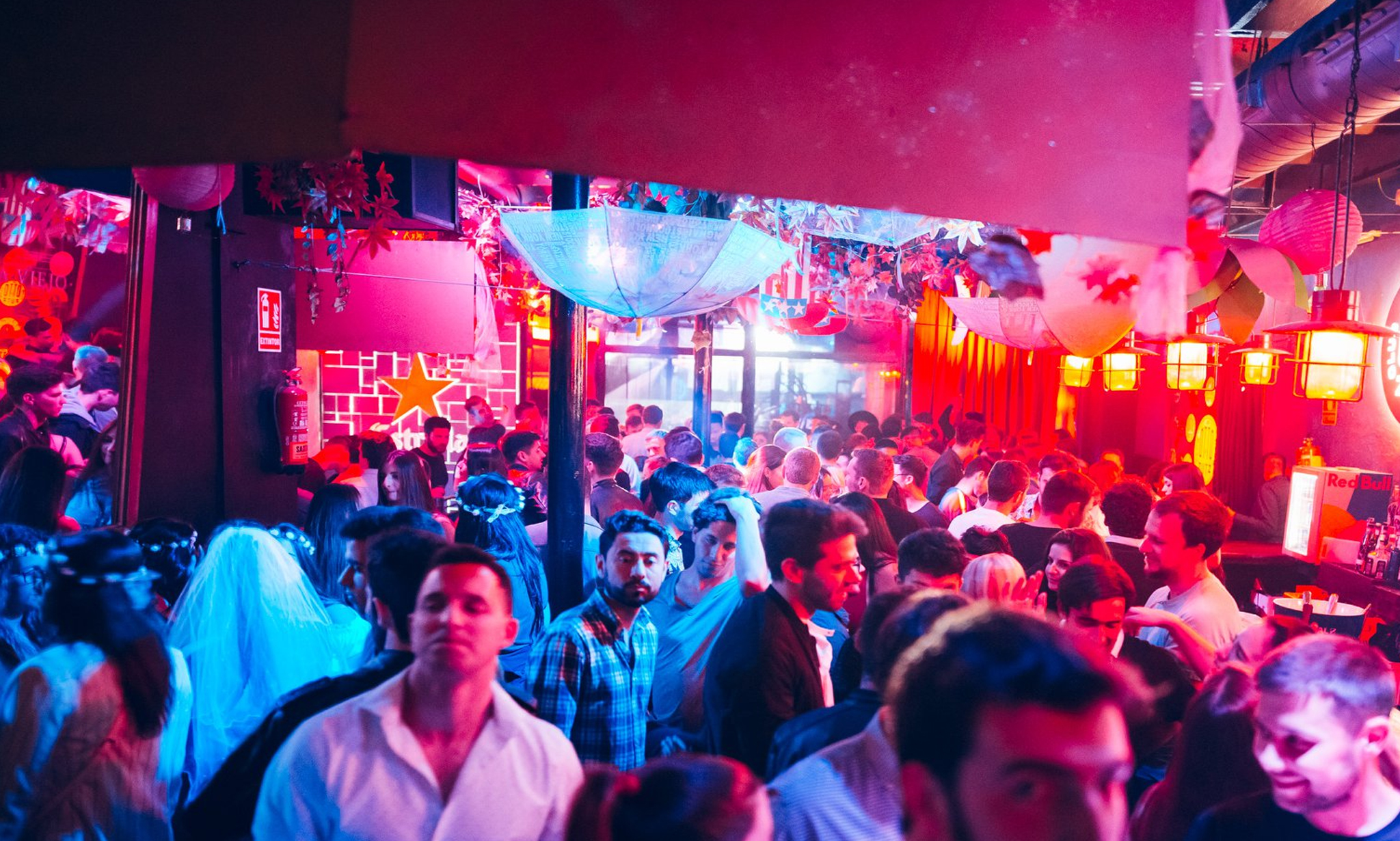 David Guetta
David Guetta has been playing in Barcelona for over a decade to break new music or just rock parties to thousands of eager fans lining up to hear him spin. He has played many many sold out shows and events at Opium Barcelona many times before. David Guetta, the mastermind behind some of the most played songs in the past eight years, has made his name in the world of music from his talent of being one of the most requested DJs in the world. Having released five critically acclaimed albums with 30 million singles sold worldwide, he continues to push the envelope with collaborations and new sounds to the world. His music has topped the charts worldwide with unique artists from Usher, Nicki Minaj, Afrojack, and more. DJ magazine has named him #1 DJ in their "DJ Mag Top 100 DJs" list along with his #1 worldwide smash "When Love Takes Over".
Armen van Buuren
Having fans from all over the world can only signify how widely admired Armen is, especially in Barcelona. Barcelona has been the place to go when entertaining people with new and well-known mixes. Armen has played all over Barcelona, with Opium Barcelona being one of his favorites to stop by and entertain guests until the early morning. Armen van Buuren is the king of accolades from worldwide publications and fans alike for his albums and mixes that tend to reach everyone. Starting his career with an online radio show in his native country of the Netherlands, soon propelled him to superstardom and fans around the world. His songs not only gain him fans but Grammy nominations and the recognition as the number one DJ with the most entries on the Billboard Dance/Electronics album chart.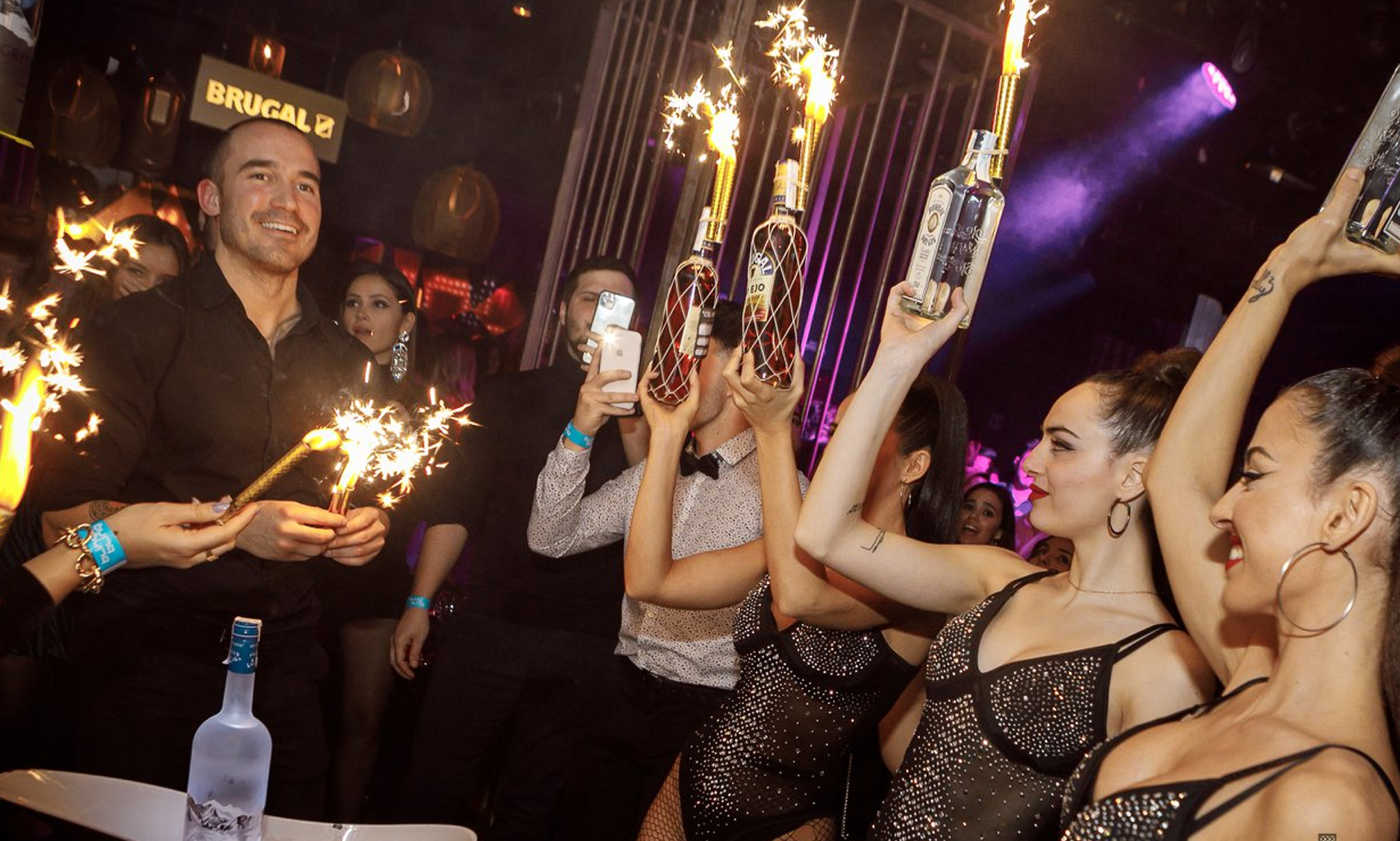 Skrillex
Sonny Moore, better known as Skrillex to many, has overtaken the EDM world with the release of his albums and extension of the Dubstep genre. Skrillex has had many transitions in his career starting as a singer in the punk rock genre to progressing into EDM. HIs introduction into the EDM world was comparable to a hurricane where he overtook listeners with his debut album Scary Monsters and Nice Sprites. Since his debut album, Skrillex has released five more albums, collaborated with Diplo on a Jack U album/tour, and won six Grammy awards.
There is no sign of Skrillex stopping anytime soon, he has come to Spain many times before to perform surprise sets around Barcelona at the top clubs. Be sure to keep an eye out when you can see Skrillex at one of the top clubs in Barcelona.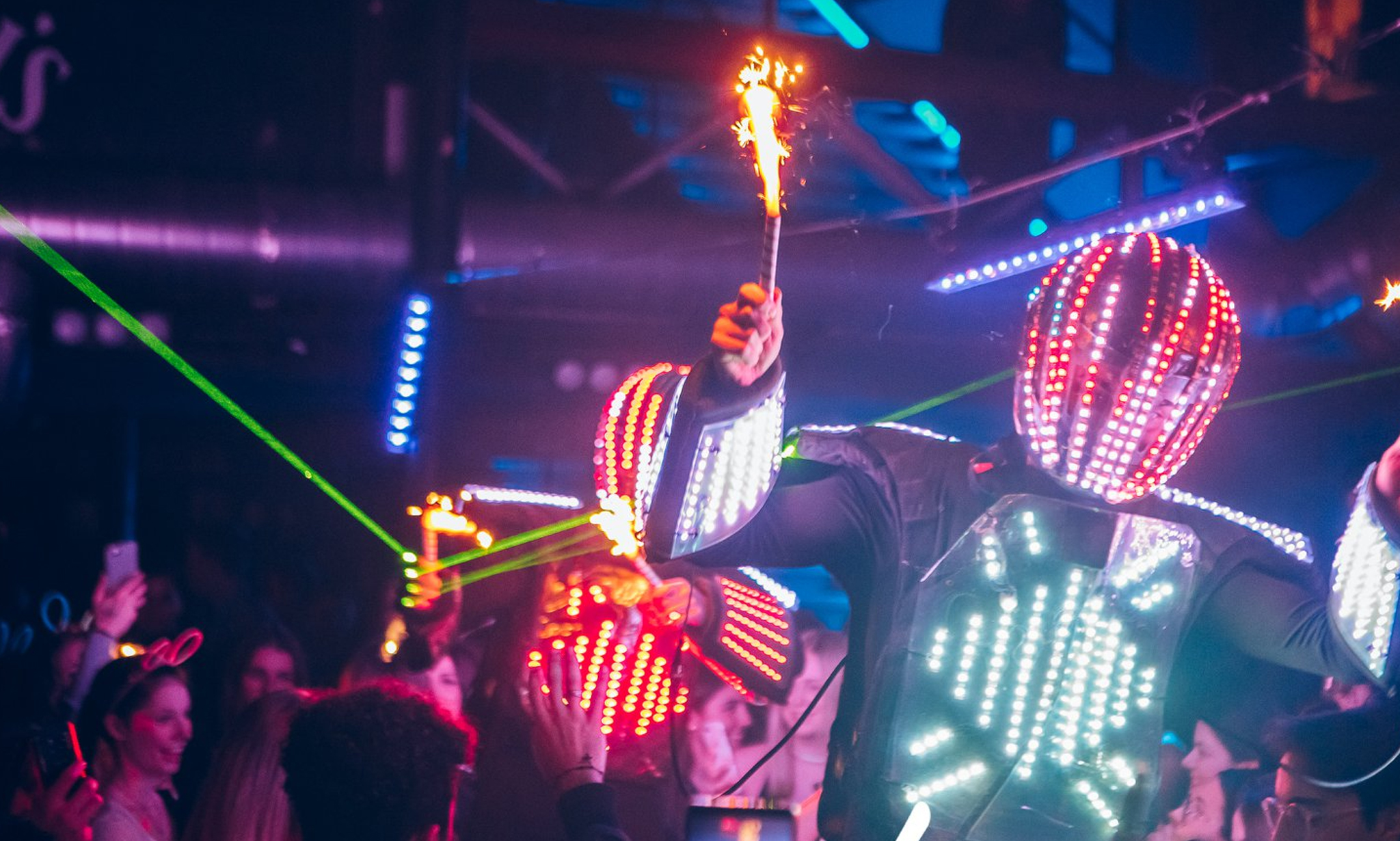 Avicii
When someone like Avicii announces he is going to play at a venue, people listen and tickets sell out days in advance. Avicii has played in Barcelona many times with Opium Barcelona being his first stop in premiering the songs that will eventually take over the world in a few months. Very few people in the world have not heard of the name Avicii in the past five years, thanks in part to his chart-topping hits, millions of albums sold, and his Grammy nominations. Avicii continues to break new grounds with every new release of his mixes or his collaborations with Aloe Black that reached number 1 in almost every country worldwide. Avicii is a force to be dealt with from his headlining performances at music festivals yearly and working on his new album with future collaborators.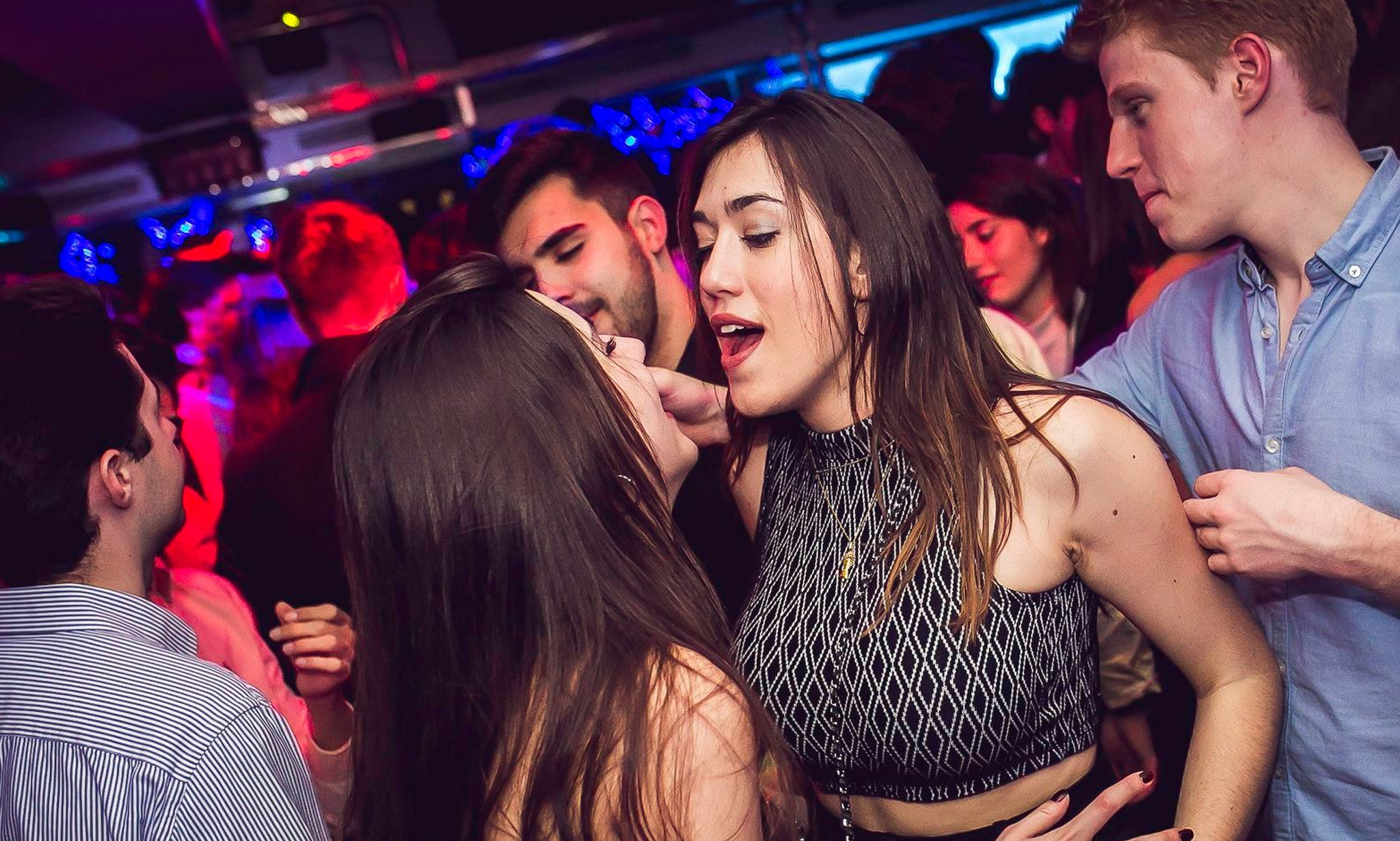 Deadmau5
Deadmau5 is a very recognizable figure in the world of electronic music, not only from his critical and commercial success of albums but from his appearance on stage. Deadmau5 has been known to rock custom made mouse head masks made to his personal specifications depending on what event he is playing. Many of the masks he wears only once and continues to create newer ones with collaborating artists worldwide. But his appearance is only an extension of the music he creates that has garnered him fans worldwide. Deadmau5 has created music that has spanned past the world of electronic music and he has been able to work on movies to video games to being the resident DJ to The MTV Awards.
With such a recognizable sound and look, Deadmau5 has had the opportunity to play around Barcelona and most of Spain in the years he has been Djing and creating music. Being recruited to play the most well-known clubs around Barcelona is not new to Deadmau5 and the fans that come to see him every time.
Calvin Harris
Calvin Harris is one of the biggest names in music with his name being recognized worldwide, so it would be no surprise that he would play at the best place in the world Barcelona. Harris continues to come to Spain to captivate audiences with his DJ sets that include his worldwide hits to underground mixes that could potentially be recognizable in the upcoming months before anyone hears them. An announcement of Calvin Harris' arrival in the top clubs in Barcelona is responded with an immediate frenzy from tourists and locals alike. Calvin Harris is unlike any other DJ before and current in the world of electronic music. Harris not only garners commercial and critical success from his albums and singles but he holds the record for most top ten hits from one album on the UK singles chart. The record that Calvin Harris holds surpasses Michael Jackson and anyone else whoever created music before him. Harris is a force to be reckoned with from his single "Summer" that gained the title Song of the Summer by Spotify with over 160 million plays and a very successful tour that has ensured he will not be disappearing anytime soon.
Hardwell
Hardwell has traveled the world in his short time that he has been DJing, playing at the most well-known clubs not excluding Barcelona. Hardwell has stopped by Opium Barcelona to one of the largest audiences in recent history. Seeing as how his first appearance was so well received, it will only be a matter of time before Hardwell returns to another amazing show. Hardwell is one of the newer entries in the Top 10 DJs in Barcelona list but that doesn't mean much when he is headlining festivals around the world and gaining more than 100 million views from his performances online. Having started in 2009 with remixes he created in his bedroom, propelled him to the title of "Number 1 DJ" from DJ Magazine in both 2013 and 2014. Hardwell has continued gaining fans and selling out festivals with his five compilation albums and finally, his debut album released this year. There looks to be no stopping Hardwell as he continues to climb the music charts and new music that continues to release to fans. He continues to sharpen his skills as one of the fastest rising DJs around.
Steve Aoki
It would be no surprise that Steve Aoki would make several trips a year to Barcelona to play festivals and sold-out shows at venues. He has been known to make appearances at Opium Barcelona playing new music, old music, new collaboration projects, and experimental songs until six in the morning. Grammy nominated and Billboard charting hitmaker Steve Aoki is considered one of the hardest working DJs in the world with a non-stop schedule of creating new music and touring. Aoki has been unstoppable in his endeavors with creating new music that is renowned worldwide and his multiple appearances at events. Aoki is known for being one of the first to break the mold in EDM by expanding and collaborating with hip-hop artists. His collaborations have included such artists like Will.i.Am, Lil Jon, Afrojack, and more. Creating new music that tops the charts worldwide doesn't seem to stop Aoki in touring the world and expanding his music knowledge.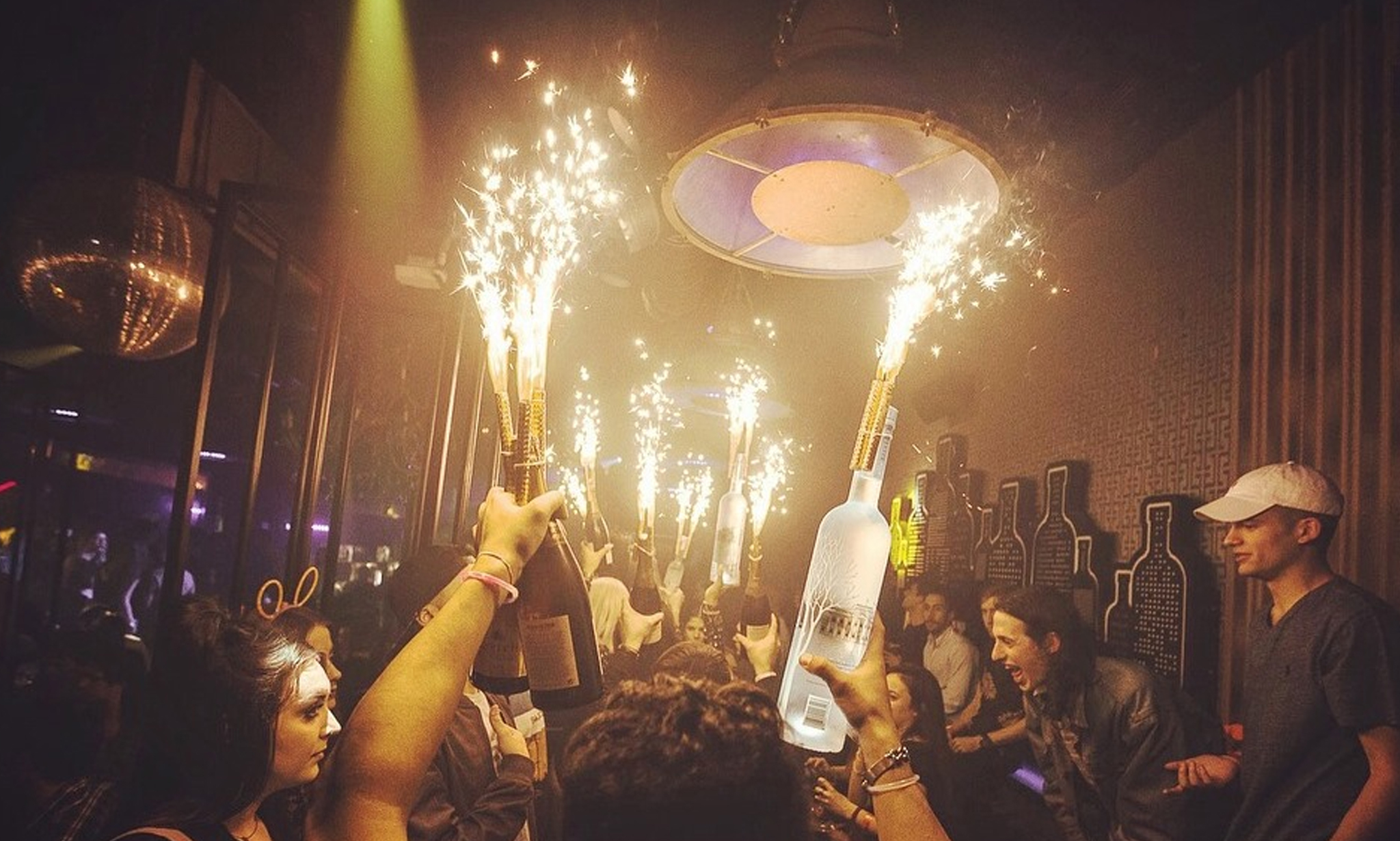 Afrojack
Afrojack has made his presence known with his multiple appearances at Opium Barcelona to a crowd absolutely stunned by this newcomer. As he continues to travel and release new music, his following appearances at Opium Barcelona will only be bigger and bigger to a sold-out crowd of new and older fans. Literally being a presence that towers over the audience at 6' 9" ( 2.06 m), Afrojack is someone who you cannot miss from his height to his music. Afrojack has been captivating everyone with his music to his production. In the past few years, he has produced tracks from David Guetta to Madonna. In the short time, the world has known about Afrojack, he has made a name for himself and only continues to gain followers with his collaborations and his own music.