We have amazing news for you!! With YouBarcelona, you have Free Guest List 7 days a week at Opium Barcelona.
This club it is recognized by the crazy and high level night in a special and unique place and for all the top DJs shows... The back of Opium allows you to step out for some air without being forced to leave, there is a terrace on the beach where the guests continue to enjoy their night with another full-service bar. Behind the terrace lays a beautiful view of the Mediterranean where you can relax by putting your feet in the cool and calming ocean or just lay down to listen to the sounds of the waves.
You must know that in Barcelona people always make sure to "dress to impress" for a fashion party. Biggest clubs in Barcelona are very strict concerning dress code, once you understand how to wear, you can join YouBarcelona Guestlist and get ready for an amazing night.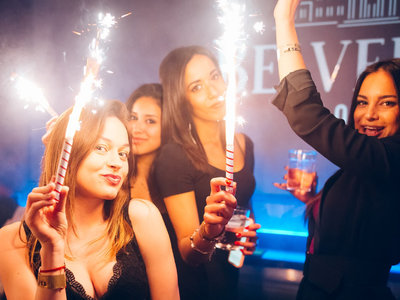 Opium Barcelona GuestList
Opium Barcelona is one of the best VIP clubs in Barcelona. It perfectly combines a restaurant, bar and nightclub, all under one same roof. It is located in one of the most popular and visited areas in Barcelona, the Olympic Port. Opium has an open terrace right in front of the Barceloneta Beach where you can enjoy a high-quality meal, one of their delicious cocktails or a glass of wine surrounded by the "beautiful people" of Barcelona. With YouBarcelona Guest List you have free VIP guest list and you won't worry about the Opium Barcelona Prices.
Where the "beautiful people" of Barcelona gathers. Opium Barcelona is described as an "exclusive and elegant" club with a great vibe, creating an unimaginable atmosphere perfect for an amazing VIP experience. Pacha has three different areas where guests come to party. Be ready for the best hip hop and RnB parties, house and electronic music, with hits along with a fancy and international crowd. Opium specializes in its atmosphere that attracts a wide variety of people.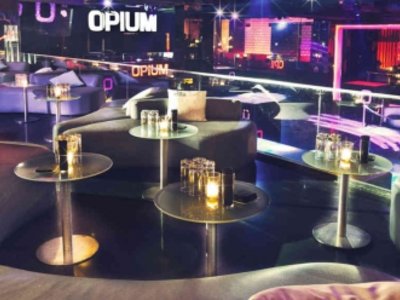 You can enter for FREE using YouBarcelona Guestlist.
Photos of Opium Barcelona
If you want to know how Opium looks like, check our gallery.