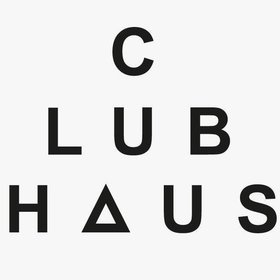 Club ClubHaus
Avenida del Marquès de l'Argentera, 13, Barcelona
Metro L4 Barceloneta
23:00h - 03:00h
Variada
ClubHaus Barcelona. Nightclub installed in an impressive palace in Born, it is a space with various concepts such as a restaurant, three bars, a karaoke room, a games room and much more. Read more
ClubHaus lands in Barcelona to challenge the limits of art, play and eating.
Located in an impressive 19th century building, the ClubHaus waves Barcelona's gastronomic and artistic scene, offering inspiration at all hours of the day, for lovers of good food, art and play.
Clubhaus has a multi-conceptual space that includes two restaurants and three bars, a karaoke room, a play area and a "secret" room for friends and creative souls, which will present all kinds of activities and original events, recreating a Fun atmosphere to stimulate co-creation.
Parties at Club ClubHaus
Friday, 05 of June
Electronic / Techno
+18

Saturday, 06 of June
Electronic / Techno
+18