If you are a fashionista, because it is your passion and your style, you will probably prefer to visit exclusive and elegant venues to party surrounded by a crowd with similar interests. If you are wondering and want to know what is the perfect outfit to wear and impress at a Barcelona nightclub, we are here to tell you the dress code for every club in Barcelona.
Whether you're heading out for after-work drinks on a Friday evening or looking to tear up the dance floor in Barcelona at night, knowing what to wear to a club can be tricky. While you don't want to be underdressed and appear sloppy, you also don't want to be overdressed and look like you're trying too hard. What you do want to do is show your amazing style. This guide will show you what to wear to a club from head to toe in order for you to find the perfect outfit.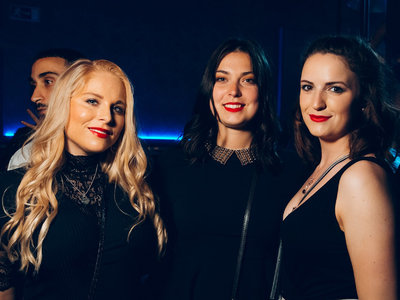 What should I wear to party in a fashionable club?
It is a question we often ask ourselves before going out. When it comes to choosing an outfit to wear to a club, it's essential to consider the dress code:
They require nice, clean, neat, and classy clubwear. Our tips will help you pass through the club's doors without any inconvenience.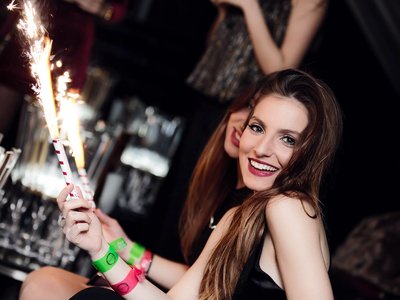 The best outfit for gents
When choosing a top to wear to a club, a button-up shirt, such as an Oxford-style, is an easy and great option. Not only will it look good, but it'll also ensure that you're dressed appropriately for most dress codes. For a classic look, choose a design in white. If you want to add a little more, you should opt for a style with a colour or pattern. Just make sure that you don't choose one that looks too business-like. Alternatively, a denim shirt can make a stylish choice for more casual venues. Likewise, short-sleeved shirts in lightweight cotton can also work well for informal clubs, particularly during summertime.



Here you have some ideas for you if you want to go to 

summer parties in Barcelona 

or Autumn: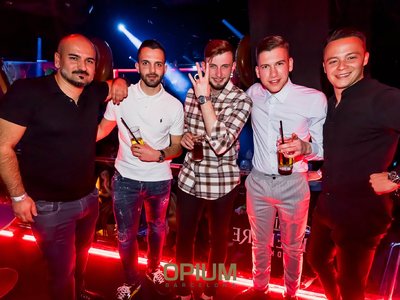 Here you have some ideas to look fashionable in an exclusive club of Barcelona if you go in Winter or Spring:

The best outfit for Ladies
Whether you're heading to a grungey nightclub or something classy, turn some heads with a cute clubbing outfit. A slim-fitting bodysuit looks excellent with palazzo trousers or a mini skirt, or keep it casual with a crop top and cargo pants and boots. If you're heading out to a fancy spot, opt for a bodycon dress or a jumpsuit with high heels, and you'll be ready to boogie all night long.
Regarding the ladies dress code, you need to dress elegantly! A little black dress never disappoints. Make sure you wear heels, and once again, any kind of sportswear is not allowed. It is simply 'no effort, no entry', so get glammed up and join us!
Most ladies prefer and love all kind of clothing, accessories, shoes, makeup, etc. But sometimes, it is important to see ideas of elegant or sexy outfits to look perfect in every exclusive Barcelona venue. We have some suggestions, that will make it easier for you to select the perfect outfit for every fashionable Barcelona club and according to the time of the year and season because you know that an outfit for cold and hot weather must be different.
Here you have some ideas to look fashionable in an exclusive club of Barcelona if you go in Summer or Autumn: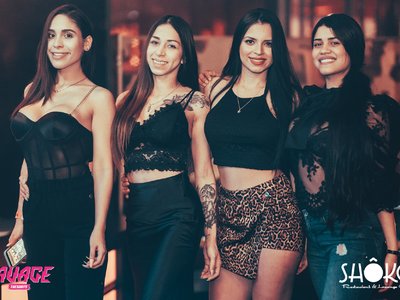 Here you have some ideas to look fashionable in an exclusive club of Barcelona if you go in Winter or Spring: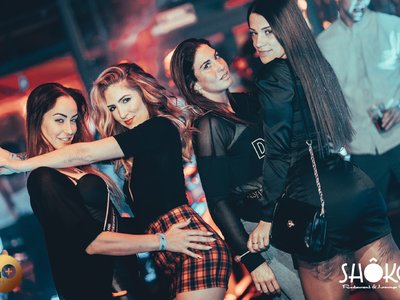 Check the best parties in Barcelona