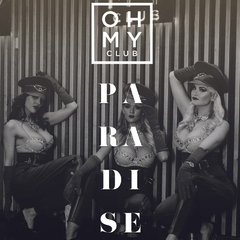 Friday - La Culpa - Mix
MIX cLUB

Comercio 21

– 23:59h –

SOLD OUT


Fridays do not blame yourself. Come and enjoy
R&B, HipHop and Hits comerciales.
Local
+18
Casual
SOLD OUT

Fridays do not blame yourself. Come and enjoy
Photos of MIX cLUB
MIX cLUB



In the very heart of the city at the Born area you will find the vibrant club MIX.
MIX includes Chic lounge & bar where you can enjoy delicious cocktails in a friendly and glamorous atmosphere in the company of authentic locals and curious internationals.
Stylish decoration: long and elegant bar, fluffy leather seats, large mirrors, bright Tom Dixon lamps, luxurious wallpaper and the explosive altar of the DJ.Stir with best commercial music .
YOUBARCELONA GUESTLIST is connected with the club which allows you to enter for free if you are 18+ .