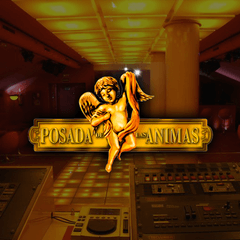 Saturday - High Level - Hyde Club
Hyde Club

– 23:55h –
House Comercial / RnB / Pop / Hits
Local / Internacional
+18
Smart
YouBarcelona Guest List Free entry till 2.00h.
"High Level" is Hyde's party every Saturday night. Live a distinctive night with your friends and dance to the best House, RnB, Pop and Hits music. Come and meet beautiful and fashionable people in this selective club, decorated in New York style. Don't wait any longer and familiarise yourself with the High Level party at Hyde Club on Saturdays, free with YouBarcelona- Lista Isaac guest list.
Music at Hyde Club
Sala principal
Commercial House, RnB, Top Hits
Photos of Hyde Club
Hyde Club
Hyde Club Barcelona. The best Afterworks of the city with the most exclusive crowd of Barcelona. Read more
Hyde Barcelona is a very trendy venue fit for a super-fashionable crowd who enjoy attending the most exclusive clubs. This nightclub is located between Rambla De Catalunya and Passeig de Gracia; two of the most famous streets in Barcelona. It has a very sophisticated atmosphere with a touch of New York City due to its modern and cosmopolitan decor.
Hyde Barcelona also offers the "Afterworks" party for individuals who enjoy a glass of wine, cava, or some tapas with co-workers. Here, you can relax after a hard days work in a unique and relaxed ambience whilst listening to house and soul music. During the afternoon, Hyde Club also offers an executive experience bringing to the table an illustration library, international press, Wi-Fi area, cocktails, wines, cavas, food, coffee, and some delicious cake. Hyde creates a perfect American atmosphere where you can unwind after a long day at the office.
Every week this venue hosts different parties and corporative events with unique surroundings, providing their audience with a different option in Barcelona. With YouBarcelona Guestlist you have guestlist from Thursdays to Saturday