Always VIP
For an important celebration, whether it's a birthday party, bachelor party or just meeting with your group of friends - you may want to have a special night in the most exclusive clubs in Barcelona. Your dreams could come true with YouBarcelona VIP tables booking. We provide you with the opportunity to spend a perfect night in one of the best clubs with your own private space and VIP treatment surrounded by the most beautiful people and famous celebrities. Enjoy the advantages of YouBarcelona VIP tables booking. Free entrance to the best clubs, free bottles of cava, and much more!

Choose only the best for your VIP night
The most luxurious club of Barcelona - Opium Mar, is one of the options where you can have your table for only 300 euro, 500 euro for the second line and 1.000 euros for the front line - up to 5 people included. There are four glamorous VIP rooms: Grey Goose, G.H. Mumm, Veuve Clicquot or the Johnnie Walker. Opium Mar located in front of the beach - very cool area for you to party with style!
Another exclusive club is Bling Bling located in the up-town area. The club is known for its cosmopolitan clients, you will never be disappointed while partying at Bling Bling. In Hyde Club VIP table booking gonna cost you only 150 euro!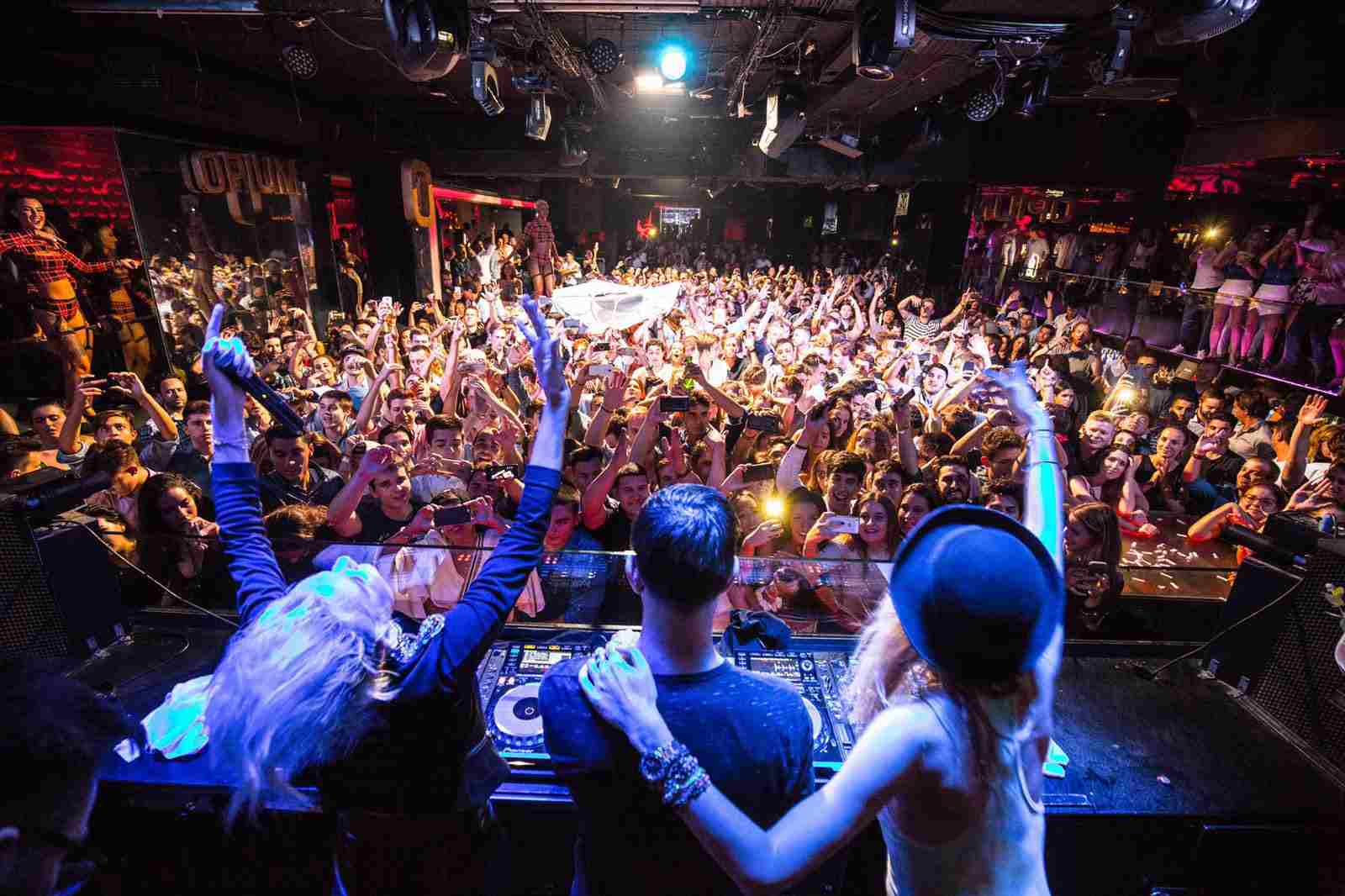 YouBarcelona VIP list is only for VIP people who know how to party. You and your friends could be VIP very simple. All you need to do is put your name in YouBarcelona guest list. Fashionable Opium Mar, luxurios Soho, and glamorous Bling Bling will be waiting for you and your friends every night. YouBarcelona VIP list will show you the great side of nightlife: beautiful people, exotic cocktails and free entrance to any of the best Barcelona´s clubs.
See more info and prices of VIP Table Booking HERE.