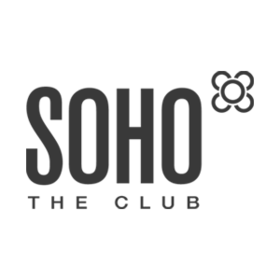 Club Soho The Club
Calle Aribau, 195
Metro L3 o L5 Diagonal
23:55h - 06:00h
Reggaeton / House Comercial / Top Hits
Soho The Club Barcelona. University nightclub located in the Upper Zone, on Calle Aribau. It is a Club of local reference for the youngest and funniest public in the city. Read more
Soho Barcelona is a very popular nightclub located in the heart of Barcelona at Aribau street. It contains modern design which remains the style of New York and is separated into two different areas.
Soho offers a chill-out area with white leather couches where you can relax and have a drink with your friends in a comfortable and pleasant ambience. In second area you'll find their vibrant main dance floor. If you are looking for a place for dancing all night long surrounded by young good-looking people, Soho is the place for you. Along the night you will hear pop hits, commercial house and reggaeton. During the week Soho offers various events some of them are including sexy go-go dancers that are pumping up the crowd.
For those who prefer a more private area, Soho has an elegant and exclusive VIP area a exclusive treatment.
Members of YouBarcelona Guestlist would be able to enter for free if age is above 18 year.
Parties at Club Soho The Club
Music at Soho The Club
Main Room
Reggaeton / House Comercial / Top Hits
Photos of Soho The Club