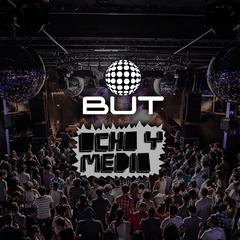 Saturday - Ole tu rumba - Mojito
Mojito Club

– 23:59h –
Latin Music / Salsa / Pachanga
Locals
+18
Casual
YouBarcelona Guest List free for girls until 1.30h and boys 13€ with a drink.
Still haven't found a latin club in Barcelona? Thanks to Lista Isaac you will enjoy for free of the best latin party in town! You can dance all night long in the hottest dance floor in Barcelona to the rythm of the best Salsa, Merengue, Reggaeton and Latin Dance music. Don't doubt it and join our Friday's guest list for Mojito Club where you will be surounded of the best latin ambience in town. Enjoy one of the most hot and sexy parties while drinking some exotic Caribbean cocktails. Don't miss this!
Music at Mojito Club
Sala principal
Latin Music, Salsa/Reggaeton
Photos of Mojito Club
Mojito Club
Nightclub with the best Latin music in Barcelona. Read more
Mojito Barcelona is the perfect club for those who like to dance to the rhythm of Latin music like merengue, salsa and reggaetton.

This is the hottest dancefloor in Barcelona where you can practice all your latin moves. Don't know how to dance salsa? Well don't worry, because the fun and lively staff at Mojito will be more than happy to show you some moves! The club offers lessons at 10pm and the warm, welcoming crowd is more than willing to help new learners to practise their skills! Here you'll find a very open-minded crowd, and a lot of the time party-goers get up on the stage with the pro-dancers, encouraged by the enthusiastic cheers of the positive crowd.
For when you take a rest from dancing to get yourself a cool and refreshing drink, Mojito houses two long transparent bars that emit soft white light. This light is reflected dazingly off of the mirrors adorning the dancefloor, whilst portraits of salsa dancers line the walls as you queue at the bar for your drinks.
In this club you will enjoy sexy go-go dancers that are the life and soul of the party. It also has a varied monthly programme with shows from artists and dancers from different countries and performances from live orchestras!
Mojito opens from Thursdays to Sundays with a different party every day. Sign up to YouBarcelona VIP Guestlist to live an unforgettable night at Mojito with a sexy latin ambience!