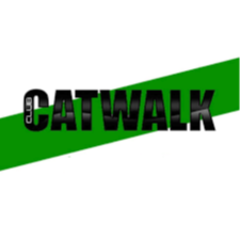 Wednesday - Rich Money - Catwalk
Catwalk

Carrer de Ramon Trias Fargas, 2-4, Barcelona

– 23:55h –

YouBarcelona Guest List Free entry or 20€ two drinks till 1:00h
After 15€ one drink till 1:30h and 20€ one drink till 3:00h
Hip Hop / House Comercial / Reggaeton / R&B
Local & International
+18
Well-dressed: No Sneakers or Sportswear
YouBarcelona Guest List Free entry or 20€ two drinks till 1:00h
After 15€ one drink till 1:30h and 20€ one drink till 3:00h
Music at Catwalk
Sala principal
Hip Hop / Reggaeton / House Comercial / R&B
Photos of Catwalk
Catwalk
Catwalk Barcelona. Nightclub with two rooms and a terrace located in the Olympic Port with different musical styles: Hip Hop, Reggaeton, House Comercial and R&B. Read more
Catwalk Barcelona
, located in front of the Barceloneta beach, is a famous club located next to the Hotel Arts. Is one of the most prestigious areas of the city of Barcelona:
Puerto Olímpico
, being always a must-see for turists visiting Barcelona, as well as for locals who want to enjoy the best nightlife.
Access price
is fairly cheap but you can get
Free or with Discount
with
ISAAC Guest List
thanks to the
list of catwalk.
Catwalk Barcelona is an original and exclusive club so being one of the most visited in the area. The dress code of catwalk is very permissive, but that, we recommend not to go in sneakers or sportswear.
This Club has two rooms with different music styles. Catwalk music is for those who want to dance to the latest hits of Hip Hop, Reggaeton, House Comercial and R&B, it is the Main Room, and for thoso who want to dance to a rhythm more underground, is the Sky Room.
Note that in the Club Catwalk have played DJ's residents and DJ's international recognized around the world. It is highly recommended to be signed up in the ISAAC Guest List to have VIP access and get Free or with Discount at the Club Catwalk Barcelona and enjoy their shows and festivals. What are you waiting for? Do not miss it!