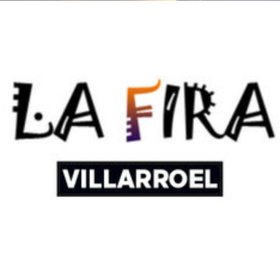 Club La Fira Barcelona
Calle Villarroel, 216
Metro L5 Hospital Clínic
23:55h - 06:00h
Reggaeton / Pachanga / Top Hits
La Fira Barcelona. Open every friday and saturday with a great terrace, restaurant, and the most original parties. Read more
La Fira Barcelona is a trendy venue with the perfect combination of a restaurant and nightclub. La Fira Barcelona is a very elegant and exclusive venue decorated with a Feng-Shui style creating a harmonious setting. It is located in front of the Barceloneta beach in the highly sought-after Port Olimpic area, located near to all the other top clubs in Barcelona.
This club is also known for its excellent client service. The staff at La Fira Barcelona are both efficient and friendly as a waitress is always close at hand to keep the drinks flowing.
After midnight, La Fira Barcelona Barcelona transforms into an expansive nightclub, giving you all the best parties in the city with fantastic house, RnB, funky and 80's music. This club is famous for its originality and themed parties, which have made it the official venue for the best after-parties for concerts (Madonna, Elton John, Cold Play, The Killers, Depeche Mode, Lady Gaga) big events (Ed Hardy) and Hollywood movie premieres (Paranormal activity, TheHangover, Jackass).
The club also provides VIP areas for those desiring a more private night with a more personalized service; a perfect place for the elite people of Barcelona.
La Fira Barcelona Barcelona is open 365 days a year and you can enter for free whenever you want with YouBarcelona Guestlist.
Parties at Club La Fira Barcelona
Friday, 28 of February
Reggaeton / Pachanga / Top Hits
+18

Saturday, 29 of February
Reggaeton / Pachanga / Top Hits
+18
Music at La Fira Barcelona
Main Room
Reggaeton / Pachanga / Top Hits
Photos of La Fira Barcelona