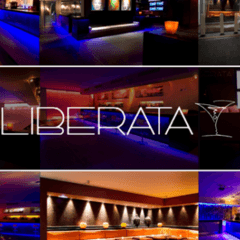 Friday - Candy - Catwalk
Catwalk

– 23:55h –
Hip Hop
Local / Internacional
+18
Smart/Casual
YouBarcelona Guest List Until 1:30h Free entry or 15€ x2 drinks
Fridays sounds like Catwalk! Catwalk is a club that is highlighted by its two rooms with distinct musical genres but the same good atmosphere. The main room is House,and the other is Black Music. The crowd are young (18+ year olds) locals and internationals. Catwalk opens its doors every Friday and offers you with YouBarcelona- Lista Isaac VIP a spectacular night totally free and in the best company.
Music at Catwalk
Sala principal
House, Hip-Hop, RnB, Pop, Hits
Photos of Catwalk
Catwalk
Catwalk Barcelona. Club with three rooms (Mainroom, Sky Room and terrace) and different music genres: commercial house, hip hop and RnB. Read more
Catwalk is a popular and well-known exclusive club located on the beachfront next to the famous Arts Hotel. Catwalk is also located alongside the most popular clubs in Barcelona, including Opium, Pacha, Shoko and CDLC. Its location in one of the most "in" areas of Barcelona-the Port Olimpic-is a must-see for all tourists who visit this city.
Catwalk is one of the largest clubs in the port, with a capacity of around 1,000 people spreading out over two floors. Each floor offers it's own unique music style and atmosphere. Downstairs you will find a large dance floor with seating areas and bars around the edge, whereas the upstairs offers a chill-out zone where you can relax and chat with your friends.
The Main Room downstairs is for House music fanatics and The Sky Room is for those who prefer Hip-Hop, RnB and Funky music. Some of the best DJ's worldwide have played in this club such as Roger Sanchez, Eric Morillo and Moby.
It is a place to see and to be seen amongst the youngest, most stylish, and well-groomed people of the city. Due to its location in the Barceloneta area, you can enjoy some cocktails in the beachside bars before heading to the club.
Come and dance the night away with the best music and crowd!