Pacha Barcelona is a must-visit club located in a unique nightlife area, the Barceloneta, in Barcelona. The club opens from Monday through Sunday, with its 2 covered rooms and an outdoor terrace. Pacha has a different style of music every day of the week and brings the best national and international DJs of the music scene.

TABLE MAP PACHA BARCELONA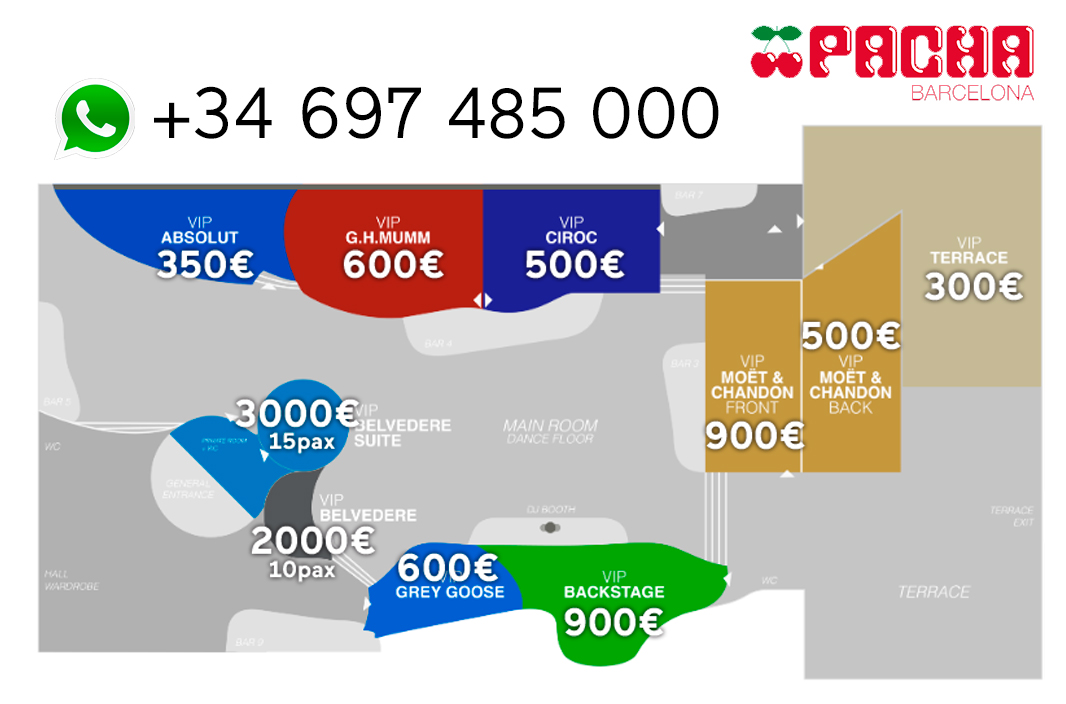 Click the image to see in HD

BOTTLE PRICES PACHA BARCELONA
There is no need to pay in advance. You settle your bill in the club at the end of the night.
Carta 1: Click to see the image in HD


Carta 2: Click to see the image in HD

WHAT DO I HAVE TO DO AT THE DOOR?
When you arrive at the club just give the full name of the table booking (company name for corporate events) to the person at the door.
You do not have to queue up. You enter the club through the VIP entry.
We will be in touch with you all night just to make sure that you are happy with services and that you are having the best experience possible.
CLUB PHOTOS