The Shoko nig htclub in Barcelona is one of the most frequented clubs throughout the year but especially in summer because of its beautiful location. It is located in a privileged place on the seafront, Shoko offers a wide variety of dishes fused with the best of Mediterranean Asian food and at nightfall it becomes a great nightclub where you can dance and meet people.





Standard Table
€ 300 minimum consumption
5 people
Second Line
€ 600 minimum consumption
5 people
Third Line
€ 1000 minimum consumption
5 people
The time the club closes is usually 6 in the morning, the same as Opium, Pacha and Catwalk. To enter the Shoko nightclub you have to pay € 15 with a drink or reserve a VIP table with your favorite bottle. With more than 15 years in the field, the Shoko nightclub is a very special nightclub that you are sure to love.


Shoko's address: Passeig Marítim de la Barceloneta, 36, Barcelona
How to get there: Metro L4 Ciutadella Vila Olímpica
Opening Hours 23: 55h - 06: 00h
Shoko's age: +18 years.
Shoko Music: R&B / Hip Hop / House Comercial / Top Hits / Reggaeton

Clothing to enter Shoko
If you want to pass the goalkeeper's Ok and not stay at the door, we recommend dressing elegantly and avoiding flip-flops or very sporty clothes. Good shoes and a shirt or polo for boys will help a lot, and for girls a good dress and heels. You are now ready to enjoy your bottle at Shoko surrounded by the best atmosphere.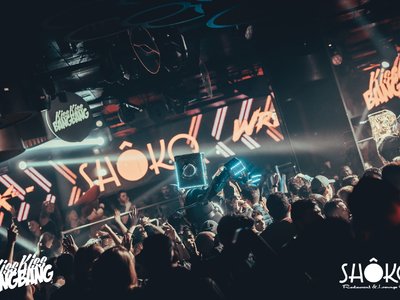 Plan of VIP Tables in Shoko
Shoko Barcelona has the biggest VIP of all the clubs in Barcelona. The VIP area is divided into zones according to the consumption to be spent. The best tables have a higher cost than the raised tables. Get your VIP reserved in shoko at the best price.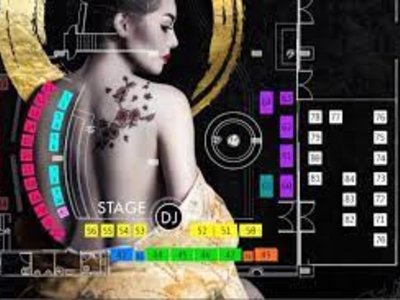 See plan of Tables in Shoko

Bottle prices in Shoko
The prices of the bottles in Shoko are very varied. You can order bottles of Cognac, Gin, Whiskey, Rum, Champagne and many more. Enjoy your bottle in the private shoko .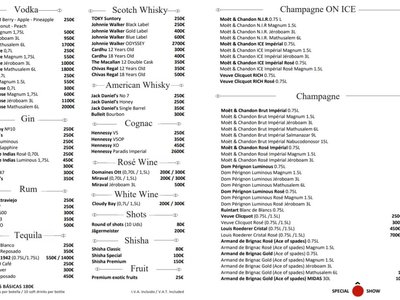 See Bottle Prices in Shoko

Conditions and prices:
Standard VIP table: from € 300

Second Line Table: from € 600.

First Line Table: from € 1000.

5 people maximum per table.

Each table includes 1 bottle and 10 soft drinks to mix the glasses: Coca Cola, Sprite, tonica, juices and Red Bull.

These prices only include 75cl bottles of basic brands such as Absolut, Ballantine's, Beefeater, Brugal. Bottles of premium brands are more expensive.
How to pay?
YouBarcelona offers the VIP table reservation service free of additional charges. We do NOT charge a supplement for making the reservation.

It is not necessary to pay in advance to reserve the tables. Except during special events like New Years Eve.
What should I do when I get to Shoko?
Upon arrival, say that you have a VIP Table reservation in your name.

No need to queue ..

Remember, if you have any questions, do not hesitate to consult our website or contact us via Whatsapp

Shoko Photos

Shoko Barcelona is the little brother of the mythical nightclub Shoko Madrid. You will be able to enjoy the best music 365 days a year, so don't hesitate to book your VIP table with YouBarcelona in its fantastic Feng-Shui-style VIP area. The ideal place to reserve your private table at Shoko and enjoy a night like no other.

More information or reservations
We will inform you without obligation and reserve your table at no additional cost. You have three options to contact us by phone +34 679 59 77 23.
or by email to vip@youbarcelona.com