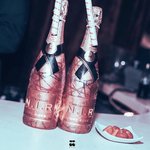 Pacha Barcelona disco is one of the most emblematic places in Spain and its name is synonymous with fun. In Pacha Barcelona, ​​the headquarters of Pacha disco in Barcelona, ​​you will be able to enjoy the unmistakable experience of the nightclubs in Barcelona in Ibiza but without leaving the peninsula.
Standard Table
400 250 €
Second Line
750 600 €
First Line
1250 1000 €
On the shores of the Mediterranean Sea is Pacha BCN, one of the busiest places in the Olympic Port. Every year some of the most sought-after DJs on the current music scene land here, such as Claptone, Robbie Rivera and Bob Sinclar, among others. The Pacha nightclub is a great option for partying!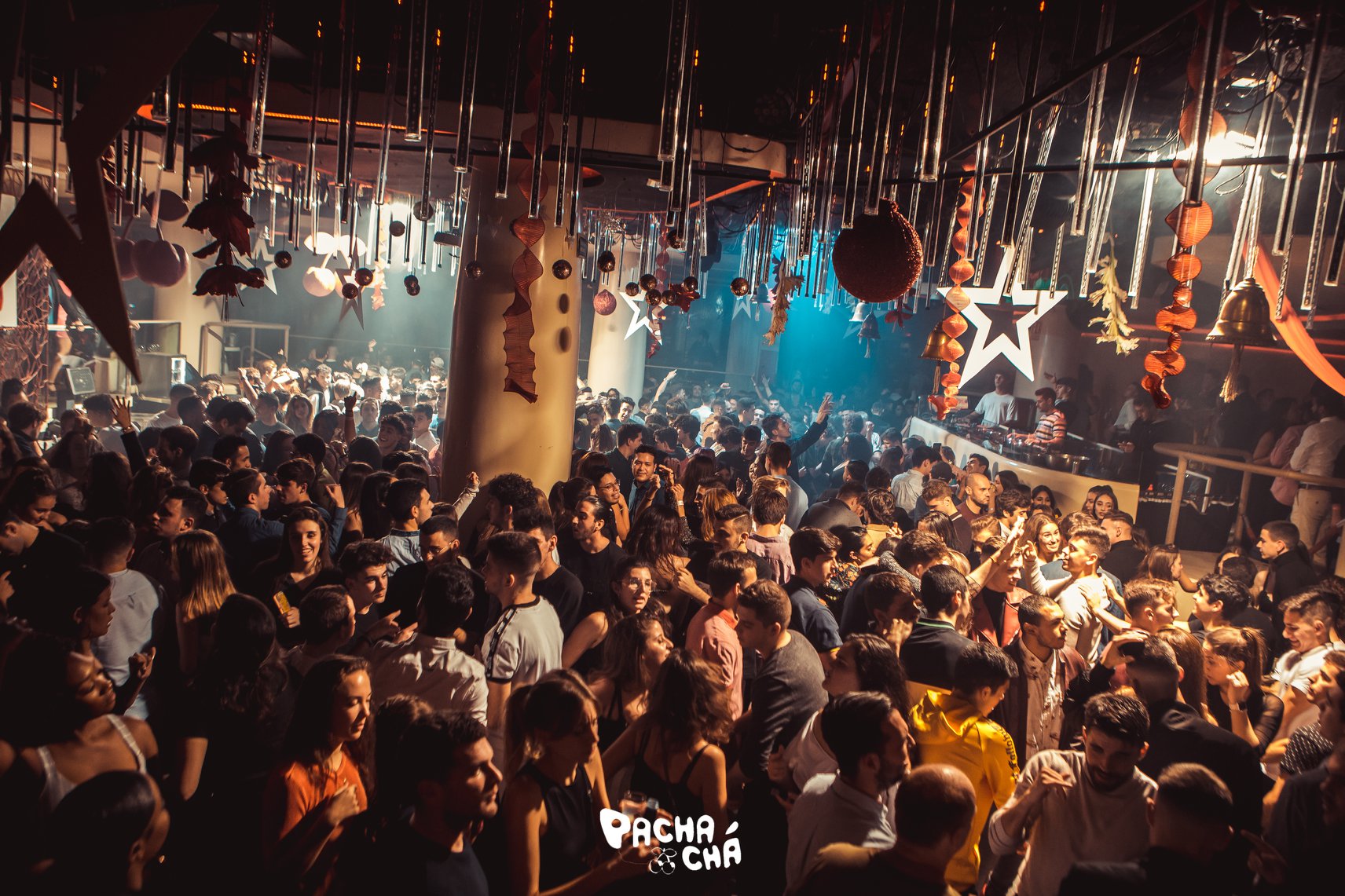 Address of Opium Passeig Marítim de la Barceloneta, 34, Barcelona
How to get there: Metro L4 Ciutadella Vila Olímpica
Opening Hours 23: 55h - 06: 00h
Opium Music: R&B / Hip Hop / House Commercial / Top Hits / Reggaeton
Opium age: +18 years. Friday and Saturday boys 21 or more.

Plane of VIP Tables in Pacha
Pacha Barcelona has several VIP areas. It has the Absolut VIP Zone, the GHMumm VIP Zone, the Ciroc, the Gray Goose and the Moët Chandon. Book your table at Pacha Barcelona at the best price and choose the area you prefer.

Bottles prices in Pacha
Pacha Barcelona offers you a wide variety of drinks to consume in its VIP area . We show them below along with their final price . Discover the price of the VIP table at Pacha Barcelona and the bottles you can buy.

Minimum age to enter pacha
Wanting to resemble its older sister, Pacha Barcelona, ​​the headquarters in the city of Pacha Ibiza, celebrates the parties known as Flower Power, one of the best known in the local. The best tables at Pacha Barcelona.
In addition to this, there is an event every night of the year and it is important to be arranged. The dress code requires going to the height of a place of these characteristics, choose your best clothing to go to Pacha Club Barcelona, ​​join our list and win for sure!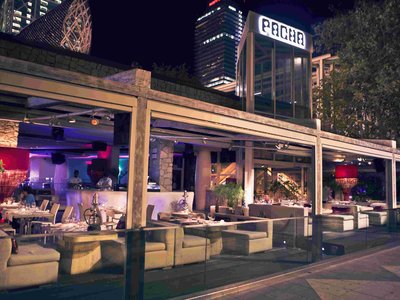 Conditions and prices of tables at Pacha Barcelona:
• VIP Standard Table: from € 250.
• Second Line Table: from € 500.
• Front Line Table: from € 800.
• 5 people maximum per table.
• Each table includes 1 bottle and 10 soft drinks to mix the glasses: Coca Cola, Sprite, tonica, juices and Red Bull.
• These prices only include 75cl bottles of basic brands such as Absolut, Ballantine's, Beefeater, Brugal. Premium brand bottles are more expensive.

How to pay your table at Pacha Barcelona?
• Lista Isaac offers the VIP table reservation service free of additional charges.
• It is not necessary to pay in advance to reserve the tables. Except for special DJ's and New Year's Eve.
What should I do when I get to the Pacha Barcelona disco?
• Upon arrival, say you have a VIP table reservation in your name.
• There is no need to queue.
• Remember, if you have any questions, do not hesitate to visit our website or contact us via Whatsapp

Pacha's Photos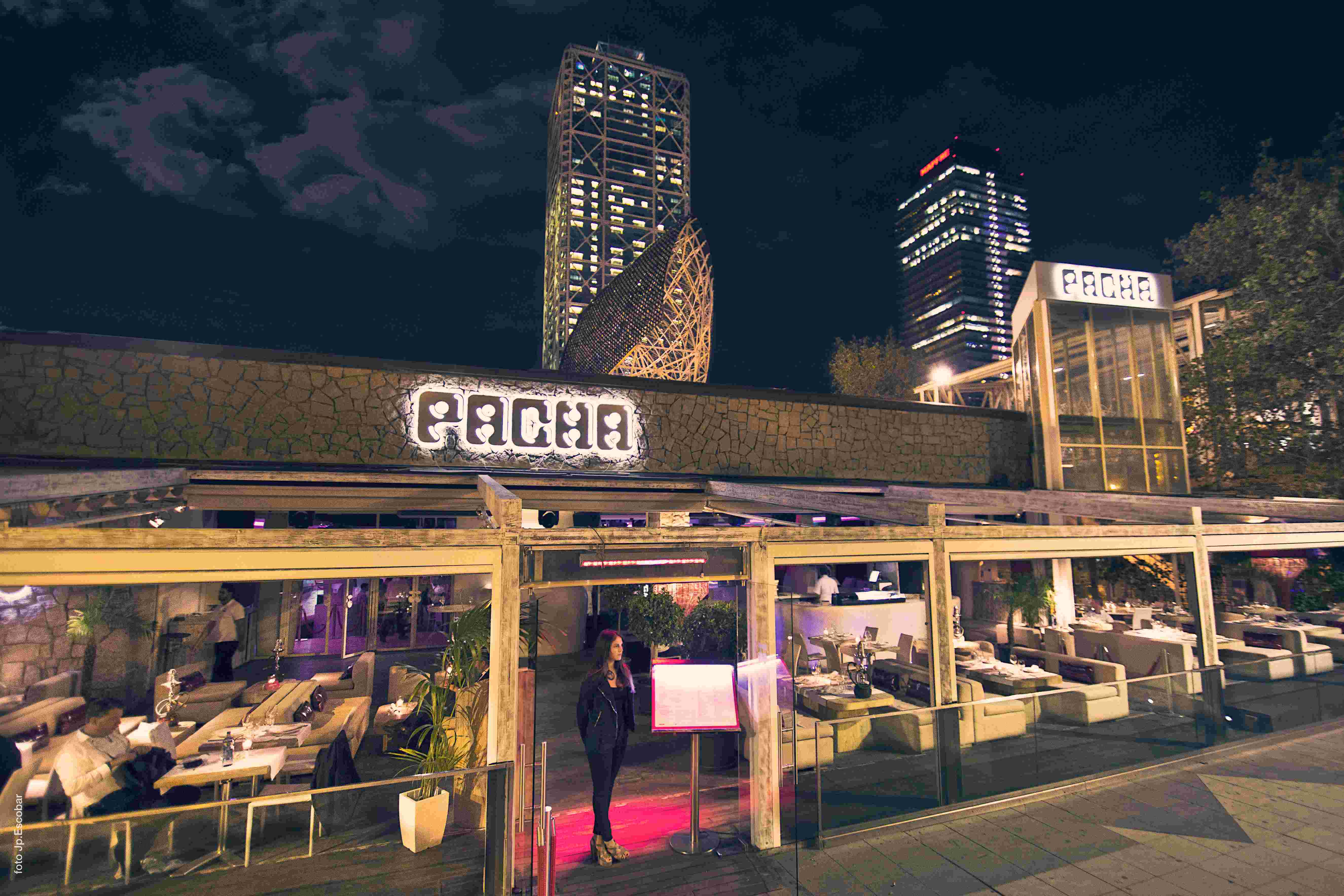 The Pacha Barcelona disco is the favorite of young university students for their parties. Every night the disco is full of groups of friends who come to be part of the party by signing you up on the Pacha guest list. This way they can live the experience for free without having to pay a euro for their entry, there are no more excuses for not having a great time! Get your private table at Pacha Barcelona at the best price.

More information or reservations
We will inform you without obligation and we will reserve your table at no additional cost. You have three options to contact us by phone +34 679 59 77 23.
or by email to vip@youbarcelona.com