Make the best choice tonight, choose Opium
Why is it that we are expected to work five to six days a week and party only twice a week?! This leaves so many people waking up on a Monday morning in a party mood. Port Olimpic is known for hosting the best clubs in Barcelona and it is safe to say Opium is the king of them all. Let's not forget that Barcelona is a city that never sleeps and therefore Opium on Fridays will provide you with the entertainment and parties necessary to keep the party going. With YouBarcelona guest list you can get free entry every Friday to Opium and a great chance to sign up for VIP ACCESS! The party might run every night at Opium, but Friday nights will blow your mind.

Look At Me
Summer 2017 in Opium introduces you to an original and newest party format in ‪Barcelona‬! A great team of event producers, promoters, Djs, artists all together for the best Club in town. The best of HOUSE, HIP HOP & MAINSTREAM with Danny Cardenas (Warm Up) & Frank Caro (Resident). Get addicted!

Join the YouBarcelona Guest List or Book your Bottle!
So chic
In Opium Barcelona you will find the elite, the best looking, and the best-dressed people of Barcelona. Opium has become a hotspot for VIP clubbers who enjoy partying in a modern, daring, and innovative club, which provides its clients with a fabulous VIP space where they can enjoy a great night in an unbeatable atmosphere. If you plan to join the VIP area at Opium on a Friday night you are expected to dress to impress! Ladies, you are expected to arrive at Opium in high heels and preferably a dress while the gents should be wearing a collared shirt paired with dress shoes.
There are so many rooms separating the bar from the huge dance floor. The multiple lights flashing beyond your eyes makes you feel a lot tipsier than you might be. The VIP area will always be bumping to commercial house, RnB, and hip-hop music! The DJ plays the best tunes and is located right near the VIP area keeping you dancing no matter how tired your feet might be.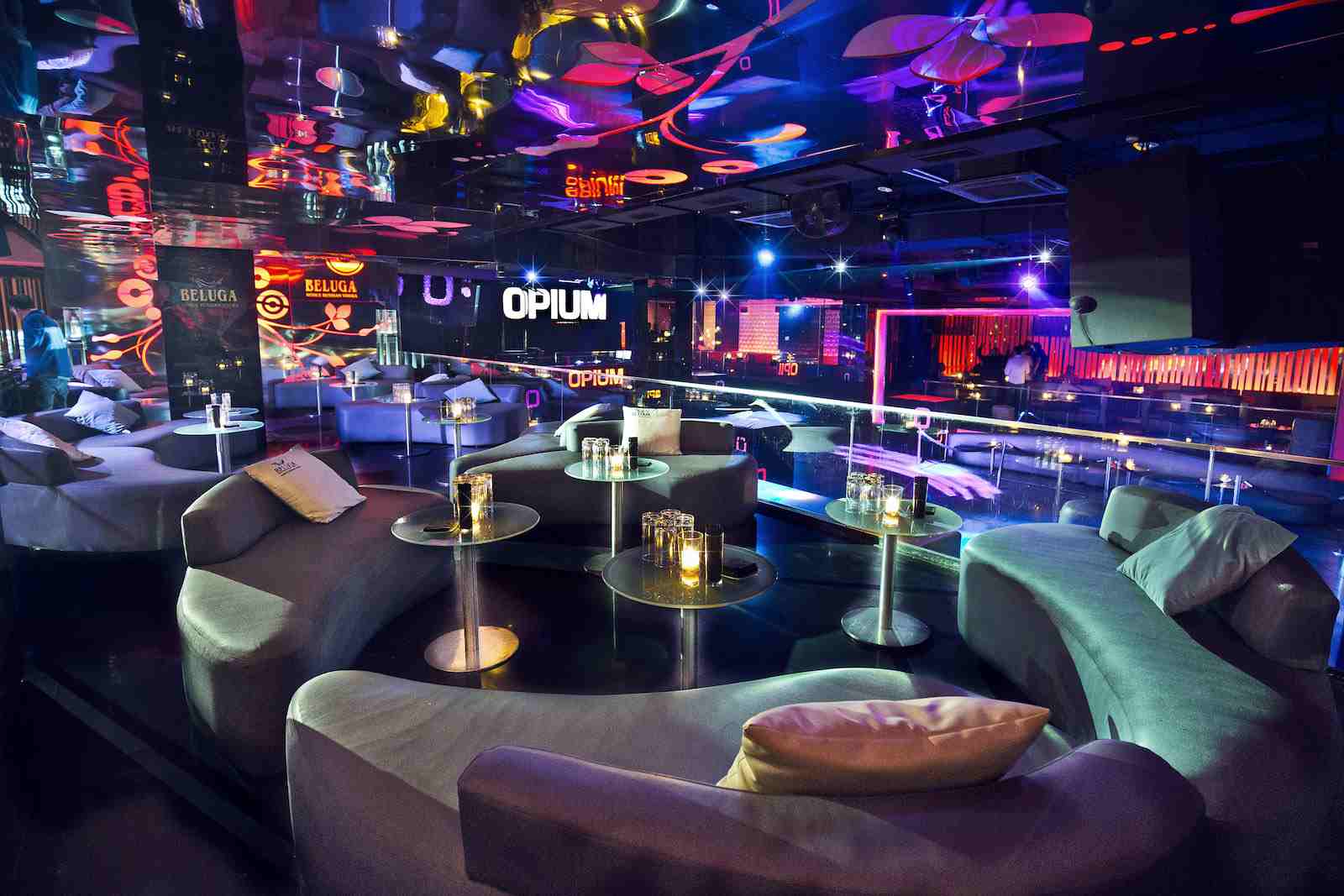 With VIP access on a Friday, you receive bottle service, fireworks, and free cava that make the ladies feel classy and get them some even classier pictures. You will leave Opium on a Friday night mesmerized! You enjoy lounging on the couch with sparkly Cava in our hands in the VIP area of Opium. Once you are over sitting, you are able to dance the night away to the unbeatable playlist the DJ chooses for you.
Sign up for an unbelievable Friday night right now!