Opium Barcelona, ​​formerly known as Opium Mar, is known worldwide for being the benchmark nightclubs in Barcelona. Its large private area, its excellent location and its high level of musical demand make Opium Barcelona a Must Go site if you come or live in Barcelona. From YouBarcelona, ​​we give you the possibility to choose your preferred private and reserve it at no additional cost. Get a discount on the price of your VIP table at Opium Barcelona with us.
Standard Table
400 300
Second Line
750 600
First Line
1250 1000
The Opium nightclub, the most famous in the city, has the largest terrace in Barcelona that is located right on the seashore. Besides, it has an exceptional decoration and a great gourmet kitchen that make the place a perfect place for any time of the day and for all kinds of corporate and corporate events.

Opium Barcelona VIP areas
At the time of booking, you can choose your favorite VIP area. You can book at Belvedere, Mumm, Beluga, Bombay, Heineken or Cliquot. Discover the areas of the Opium Barcelona tables and the different private ones.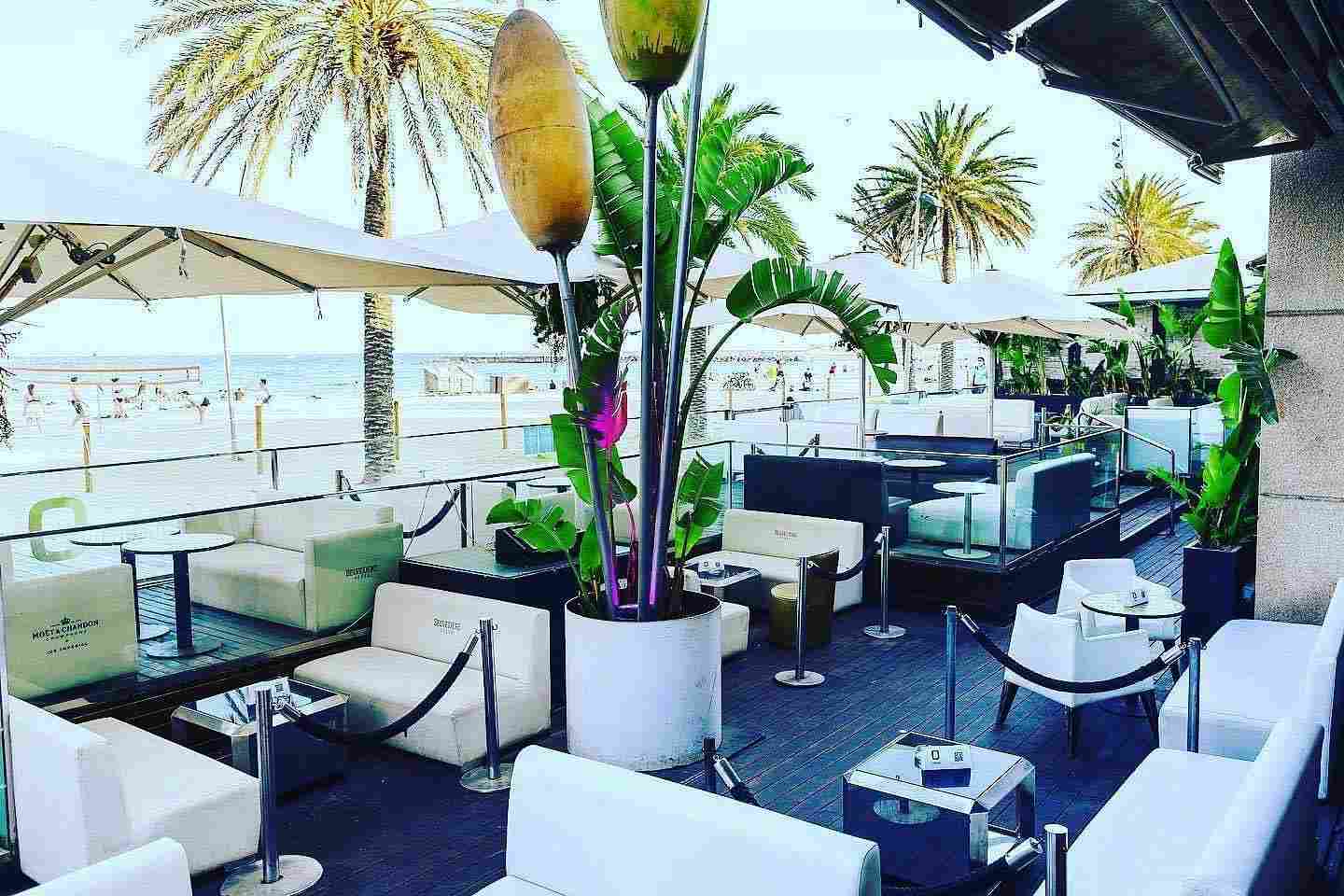 Opium bottle prices
It has extensive VIPs where practically all the personalities of fashion, sports and cinema have passed. The Opium VIP tables are a world reference in quality, service and fun. Find out how much a bottle costs at Opium Barcelona.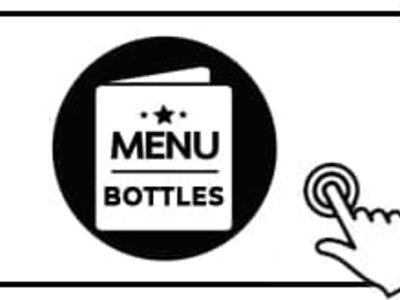 Plan of VIP Tables in Opium
Opium Barcelona is the club in Barcelona with the most VIP Tables and ideal to reserve your private one. You have different prices depending on the location and various areas both inside and on the terrace. You can choose the area you prefer and spend an incredible night.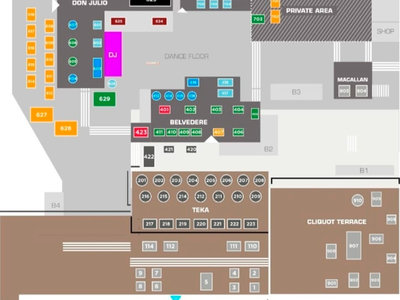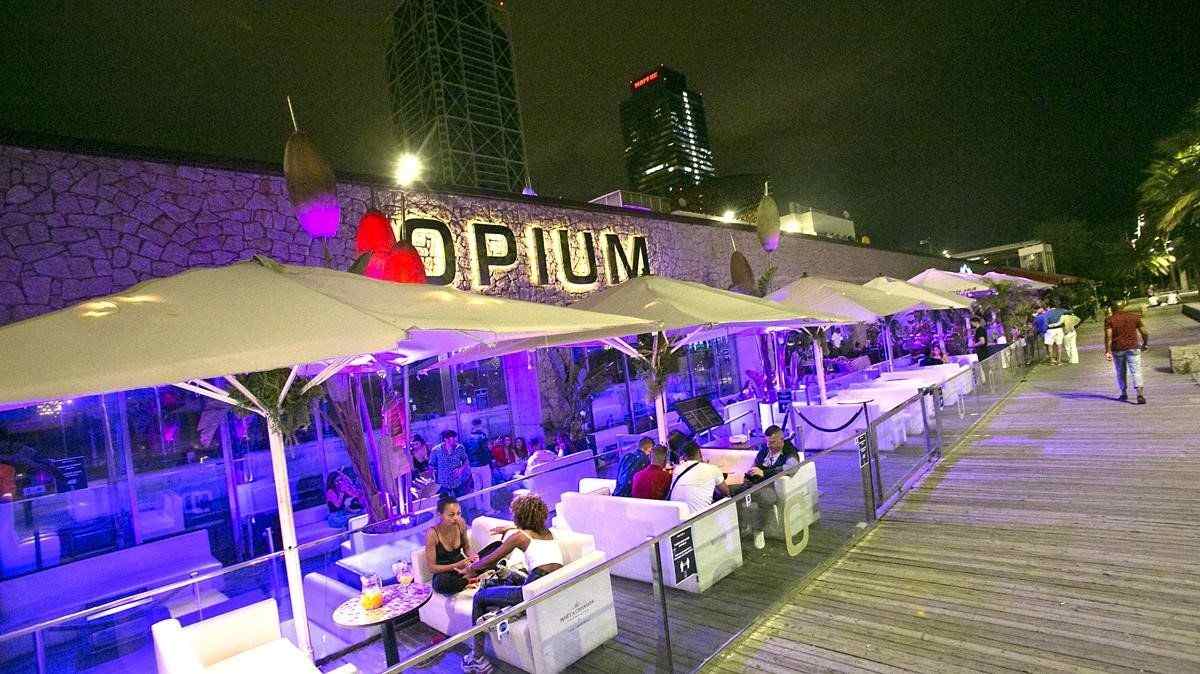 Located on the Barceloneta Opium Barcelona beach, it is open 365 days a year and YouBarcelona offers you the possibility of booking a private room at the best price.
Opium Barcelona Address: Paseo Marítimo de la Barceloneta, 34
Opium Barcelona Opening Hours : 11:55 p.m. - 06:00 a.m.
How to get to Opium: Metro L4 Ciutadella Vila Olímpica
Opium Barcelona Music: Hip Hop / R&B / / House Commercial / Top Hits / Reggaeton
Opium Barcelona age: Friday and Saturday, girls +18 and boys +21. Rest of days +18 years boys and girls.

The atmosphere at Opium Barcelona
Opium Bcn , restaurant, disco and beach club, in an exceptional location, next to the Arts hotel, facing the Barceloneta beach, the new Opium Bcn is located, a recreational and multipurpose space that perfectly combines the advantages of a daytime restaurant , with the largest terrace in Barcelona facing the sea, with the most modern leisure concept restaurant-bar-disco for the evenings. The ideal place to get a VIP reservation at Opium Barcelona.


Opium Photos
Opium Barcelona is located in an exceptional place just in front of the Barceloneta beach. Inside, you can find a space divided into zones and a wide dance floor where white is the predominant color. The club has a lounge that houses a restaurant with an exquisite culinary offer, led by a prestigious chef with experience and experience in Michelin-starred restaurants such as Bulli. Discover his great private.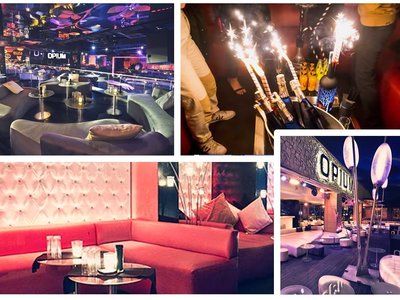 Discover all about Opium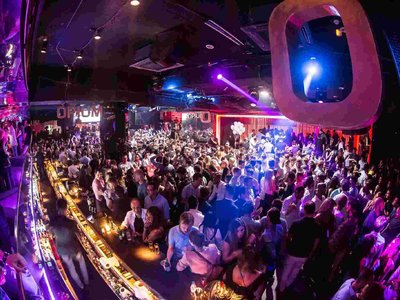 If you want to know more about the Opium nightclub and its private one before booking your VIP table, do not hesitate to visit the file where you will discover all the details of the fashionable nightclub in Barcelona.
All the information of Opium Barcelona

More information or reservations
We will inform you without obligation and we will reserve your table at no additional cost. Discover the 10 reasons why you should book with YouBarcelona . You have three options to contact us by phone +34 679 59 77 23.
or by email to vip@youbarcelona.com