The Opium Barcelona Nightclub is located in the area of ​​the Olympic Port or Olympic Village of Barcelona. That is why it is one of the most famous and well-known nightclubs by the national and international crowd where you can enjoy a very crazy night and above all, a dreamy sunset thanks to its immense and double terrace.
In addition to being a nightclub open every night with parties and very important resident DJs, it also offers its customer's restaurant service to enjoy its views and its gastronomic quality during the day.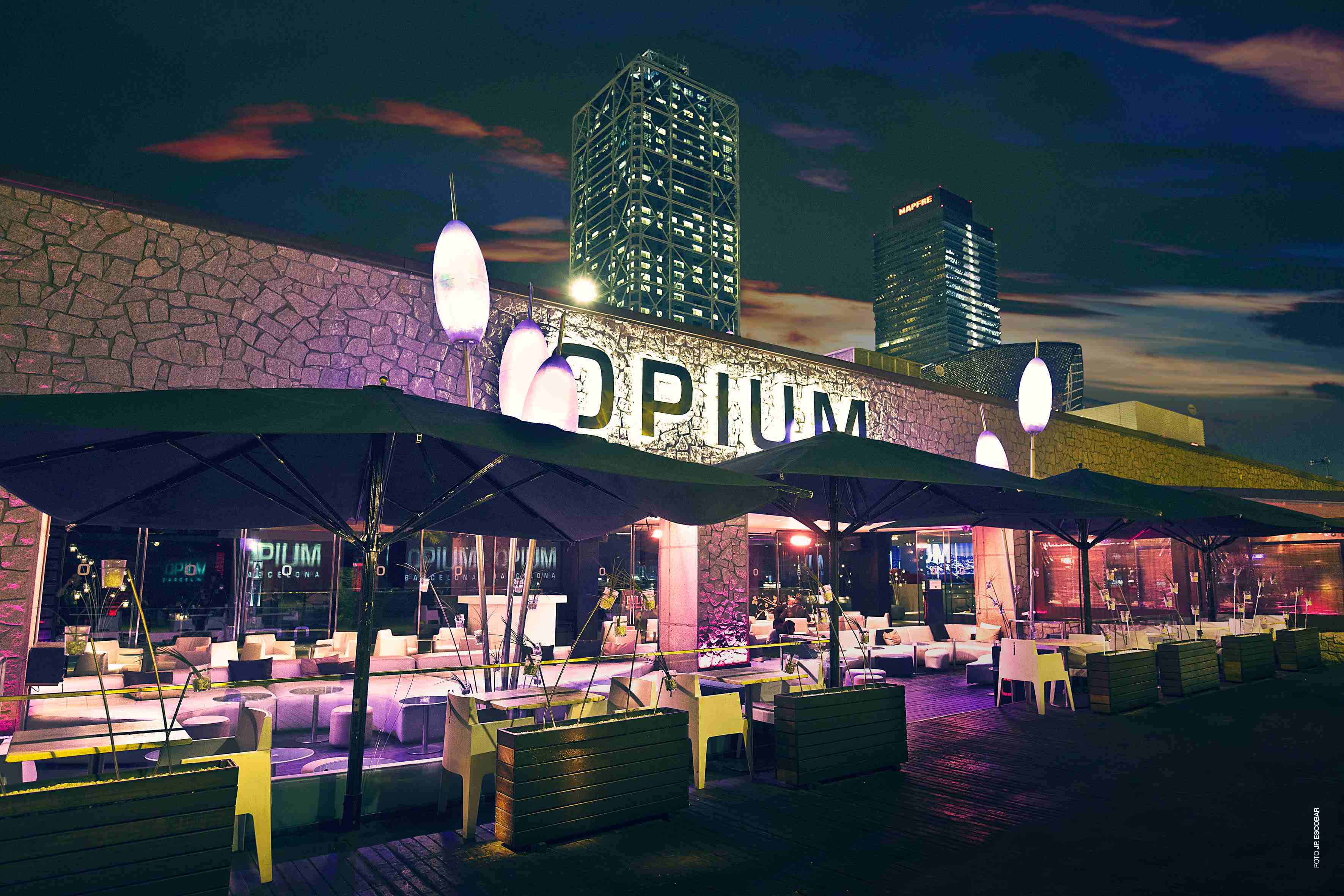 The Opium Barcelona nightclub is one of the most exclusive in the entire Olympic Port of Barcelona and considered one of the best nightclubs in Barcelona. It is decorated in a modern and innovative style, but above all pleasant for the client.
Generally, the music that usually plays in this disco is R&B, Hip Hop, House Comercial, Top Hits and Reggaeton, depending on the night and the party it has a different and special theme, so the party is guaranteed. In addition, the nightclub has four VIP areas in which the waiters give you an exclusive and unbeatable treatment, making the visit pleasant and fun for you and your friends.
It should be noted that thousands of parties, events and concerts by national or international guest DJs from all over the world have been held at the Opium Barcelona Disco, such as the French DJ Joachim Garraud or the inimitable DJ Tiësto. That is why the parties offered by this disco are unique and unrepeatable every day of the week and also, every year it goes much further.
If, in addition to all this, you want to enjoy a chic and fashion atmosphere, in Opium Barcelona you will find many styles of outfits of your attendees and it is also a very good place to celebrate any type of event, party, corporate activity or concert in a big way. Undoubtedly, this nightclub is very special and exclusive, the atmosphere is incredible and nothing is missing, it is so well thought out and organized that you will love visiting it.
The area where the Opium nightclub is located is very commercial and there are also other famous nightclubs such as Pacha Barcelona, ​​Shôko Barcelona, ​​Catwalk Barcelona, ​​Carpe Diem Barcelona and Eclipse Hotel W Barcelona. Each offers a different style and atmosphere than the others, offering a series of divergent offerings. In addition, YouBarcelona - Lista Isaac offers you personalized attention.