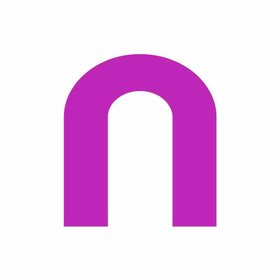 Nuba Barcelona
Carrer del Dr. Fleming, 12, Barcelona
Tram T1 L'Illa / FGC La Bonanova
18:00h - 01:00h
House Comercial / Reggaeton / Top Hits
Nuba Barcelona. Nightclub with terrace located in a remodeled farmhouse with contemporary style. It has an attached porch and the best current music. Read more
The Nuba Barcelona nightclub is located in a large country house in the Upper Zone with a contemporary and modern style where you can enjoy a magnificent outdoor terrace. Nuba Barcelona is considered a prestigious disco and restaurant in the city of Barcelona, ​​where its luxurious style makes it special for those who visit it. It is the meeting nightclub for the most exclusive and distinguished public in the Upper Zone of Barcelona.
The party called The Clan takes place every Sunday at the Nuba Barcelona nightclub and is one of the best known and most famous parties that has been in operation for the local public for more than 5 years because of the good atmosphere and because the style is elegant, there you will find the most fashionable and chic people of the city of Barcelona with current music and live performances to create a climate and an atmosphere that will amaze you.
The Nuba Barcelona nightclub, being located in the Sant Gervasi neighborhood, makes it very attractive to the national public where, apart from offering spectacular night parties, it also has a restaurant service where they bet on excellent quality, the creativity of the chefs in the creation and elaboration of gastronomic dishes that you can only taste at Nuba Barcelona.
The interior and exterior design of the Nuba Barcelona nightclub is one of the essences of the place itself, it is elegant, modern and relaxing where the quality of its interior design in the sofas, chairs, large terrace as if it were a garden and many other aspects, make make it the perfect place for the most sophisticated and demanding national public in the entire Upper Zone who wants to enjoy a different nightclub.
Eating or dining at the Nuba Barcelona nightclub with your friends is living an unrepeatable gastronomic experience because its range of products is pure, with variety, creativity and, above all, of very good quality. Without a doubt, a splendid Mediterranean gastronomy where you will not be able to resist coming back another day with friends. After dinner, on Sundays you can enjoy The Clan party, one of the favorite parties in the entire Upper Zone of Barcelona.
Parties in Nuba Barcelona
Music at Nuba Barcelona
Main Room
House Comercial / Reggaeton / Top Hits
Photos of Nuba Barcelona