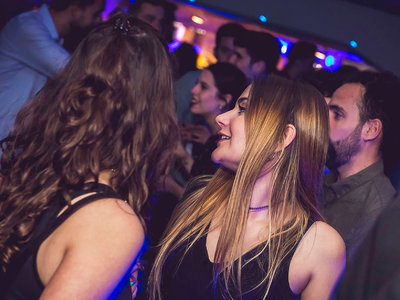 Follow this article minute by minute where you will be able to know and know if the nightclubs in Barcelona are open or closed due to the state of national alarm in the city of Barcelona and throughout Spain due to the coronavirus (COVID-19). That is why as soon as the official announcements of the clubs arrive, we will update the information.
From YouBarcelona we recommend before going to the disco, confirm that it opens and the new entry conditions. For this reason we make available to customers a WhatsApp number in case you have any questions regarding this topic, do not hesitate to contact Isaac and he will inform you at the number +34 672 36 50 20.
If you are interested in knowing the current situation of other clubs in Barcelona in particular that are not listed here, you can contact us by whatsapp at the number +34 672 365 020 without problem to help you in whatever you need. If you are the owner of any nightclubs in Barcelona and you are interested in appearing on this list, contact us by WhatsApp to do so and try to keep all your most loyal customers informed.


State of the discotheques of Barcelona
Open: with limited capacity
Closed until further notice
Pending: awaiting communication

List updated by
YouBarcelona - Isaac Guest List
Wednesday, June 03, 2020 at 11:13 a.m.
In the following link you can see the Barcelona festivals available when everything returns to normal and also the Barcelona nightclubs that are open to the public. Click now on the following link to see everything in detail:


News about the coronavirus in the discos of Barcelona.
MARCH 11, 2020
20:06: Otto Zutz OPENS all week but there is no free list and only 270 people will be allowed to enter the room.
19:52: Jamboree confirms that it CLOSES until further notice.
18:46: Bling Bling , Catwalk And Twenties confirm that they OPEN with reduced capacity.
17:30: Luz de Gas and Sala B have sent an official statement confirming that they will CLOSE until further notice.
15:55: The clubs Razzmatazz and Apolo officially communicate that they will CLOSE until further notice.
13:36: The decree is signed by the Generalitat where they force to suspend the collective activities in closed or open spaces that imply a concentration superior to 1000 people. In the case that they are developed in spaces with a capacity of less than 1000 people, they can be held only if one third of the maximum authorized capacity is occupied, with the aim of guaranteeing an adequate separation space between the participants.
Most common symptoms of Coronavirus.
Fever, congestion and runny nose, dry cough, sore throat, shortness of breath, tiredness and muscle pain, diarrhea.
How Coronavirus is transmitted
It is transmitted between humans, in general by air through the drops that the carriers produce when they cough, sneeze or speak. These viral particles can reach nearby people or deposit on nearby objects and surfaces. If someone touches these surfaces and puts their hands to their eyes, nose or mouth, it enters the body.
How to prevent Coronavirus
1) Wash your hands frequently (Wash for at least 20 seconds with soap and water)
2) Avoid touching your face
3) Avoid prolonged contact with people with symptoms.
4) Take the temperature in the morning and if it exceeds 37 degrees or has respiratory symptoms, you are urged to stay at home.