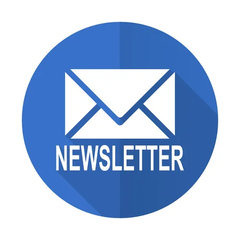 Giovedì - Taki Taki La Previa de Bling - Duplex
Carrer de Tuset, 1, 08006 Barcelona

– 23:59h –

ISAAC Guest List Free entry till 2:00h

⌚

PLACE AND DATE:

Duplex (Calle Tuset, 1), you will find it in front of Bling Bling
Every THURSDAY from 23:59h to 2:00h

👀

HOW DOES IT WORK?

From 23:59h a 1:30h: Free Welcome Snacks

🕺

WHAT WILL HAVE IN THE PREVIOUS?

How the Bling Bling reggaeton room doesn't open till 2:30h, the music you'll find in Duplex will be 100% reggaeton
You will also meet new people who will also be partying at Bling Bling with ISAAC Guest List

✏

HOW DO I POINT OUT?

You can sign up HERE at the Thursday party in Bling Bling, which also serves for La Previa in Duplex or by sending a whatsapp to +34697485000

💵

HOW MUCH DOES IT COST?

¡It's FREE! Also for being customers of ISAAC Guest List you have the offer: Drink + Shots to 6€ and many more offers
Reggaeton / Top Hits
Local & Internacional
+18
Elegante - Non Scarpe da Ginnastica o Abbigliamento Sportivo
ISAAC Guest List Free entry till 2:00h
⌚

PLACE AND DATE:
Duplex (Calle Tuset, 1), you will find it in front of Bling Bling
Every THURSDAY from 23:59h to 2:00h
👀

HOW DOES IT WORK?
From 23:59h a 1:30h: Free Welcome Snacks
🕺

WHAT WILL HAVE IN THE PREVIOUS?
How the Bling Bling reggaeton room doesn't open till 2:30h, the music you'll find in Duplex will be 100% reggaeton
You will also meet new people who will also be partying at Bling Bling with ISAAC Guest List
✏

HOW DO I POINT OUT?
You can sign up HERE at the Thursday party in Bling Bling, which also serves for La Previa in Duplex or by sending a whatsapp to +34697485000
💵

HOW MUCH DOES IT COST?
¡It's FREE! Also for being customers of ISAAC Guest List you have the offer: Drink + Shots to 6€ and many more offers