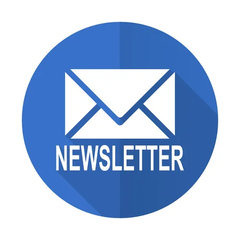 Jeudi - Taki Taki La Previa de Bling - Duplex
Duplex

Carrer de Tuset, 1, 08006 Barcelona

– 23:59h –

ISAAC Guest List Free entry till 2:00h

⌚

PLACE AND DATE:

Duplex (Calle Tuset, 1), you will find it in front of Bling Bling
Every THURSDAY from 23:59h to 2:00h

👀

HOW DOES IT WORK?

From 23:59h a 1:30h: Free Welcome Snacks

🕺

WHAT WILL HAVE IN THE PREVIOUS?

How the Bling Bling reggaeton room doesn't open till 2:30h, the music you'll find in Duplex will be 100% reggaeton
You will also meet new people who will also be partying at Bling Bling with ISAAC Guest List

✏

HOW DO I POINT OUT?

You can sign up HERE at the Thursday party in Bling Bling, which also serves for La Previa in Duplex or by sending a whatsapp to +34697485000

💵

HOW MUCH DOES IT COST?

¡It's FREE! Also for being customers of ISAAC Guest List you have the offer: Drink + Shots to 6€ and many more offers
Reggaeton / Top Hits
Local & Internacional
+18
Élégant - Pas de Basket ou de Tenue Sportive
ISAAC Guest List Free entry till 2:00h
⌚

PLACE AND DATE:
Duplex (Calle Tuset, 1), you will find it in front of Bling Bling
Every THURSDAY from 23:59h to 2:00h
👀

HOW DOES IT WORK?
From 23:59h a 1:30h: Free Welcome Snacks
🕺

WHAT WILL HAVE IN THE PREVIOUS?
How the Bling Bling reggaeton room doesn't open till 2:30h, the music you'll find in Duplex will be 100% reggaeton
You will also meet new people who will also be partying at Bling Bling with ISAAC Guest List
✏

HOW DO I POINT OUT?
You can sign up HERE at the Thursday party in Bling Bling, which also serves for La Previa in Duplex or by sending a whatsapp to +34697485000
💵

HOW MUCH DOES IT COST?
¡It's FREE! Also for being customers of ISAAC Guest List you have the offer: Drink + Shots to 6€ and many more offers
Duplex
Le bar de nuit en face du Bling
Bienvenue au Duplex, le bar en face du Bling Bling.
Les jeudis vous avez la soirée before et les vendredis et samedis vous pouvez y passer pour passer une soirée en discothèque.