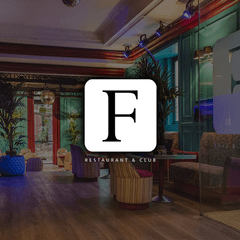 Saturday - Pachanga - Soho
Soho – 23:55h –
House / Pachanga comercial
Locals
Girls +18 / Boys +21
Smart/Casual- No sports clothes or sports shoes.
YouBarcelona Guestlist FREE entry till 01.00h.
Later, discounted entry 10€ with a free drink OR 15€ with 2 drinks till 03.00h.
Every Saturday night you will feel like you're in heaven at Soho's Estucada party. The best current hits and pachanga are enlaced with the glamour of the club. A party only for people who know how to have fun and enjoy an exclusive night. The crowd at Soho are young Barcelona locals. Don't miss another second and come to Pachanga at Soho; you will feel like you're in Paradise!
Music at Soho
Sala principal
Commercial / Pachanga / Top Hits
Photos of Soho
Soho
Soho Barcelona. Club in uptown Barcelona that offers great party and fun to a young and fun crowd. Read more
Soho Barcelona is a very popular bar and nightclub located in the heart of Barcelona, in Aribau street. It has a modern interior design reminiscent of the style of New York and is separated into two different areas.
Soho offers a chill-out area with white leather couches where you can relax and have a drink with your friends in a comfortable and pleasant ambience. The second area is where you'll find their vibrant main dance floor. If you are looking for a place to dance all night long and be surrounded by young good-looking people, Soho is the place for you. The music played in Soho are pop hits, commercial house, dance and reggaeton. During the week Soho has different parties for you to enjoy with sexy go-go dancers that pump up the crowd.
For those who prefer a more private area, Soho has an elegant and exclusive VIP with a personalized VIP treatment.
With Isaac Guestlist you have free access for Soho Barcelona from Thursdays to Saturdays.