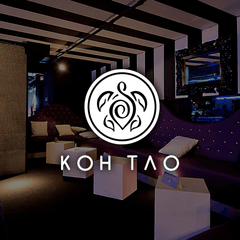 Viernes - Cue - Small's
Small's (ex Boujis)

– 23:59h –
Electronic
Local
+21
Casual
With YouBarcelona Guestlist 5€ with one drink until 2.30h
Small's Barcelona, formerly the Boujis, is the ideal place to have the best parties in the High Zone of Barcelona. Do not hesitate to try the Isaac Free List.
Music at Small's (ex Boujis)
Sala principal
House Comercial, RnB & Hits
Photos of Small's (ex Boujis)
Small's (ex Boujis)
Club Smalls Barcelona, selective club located in Barcelona Read more
Small's Barcelona has the attractive combination of a restaurant, cocktail bar and nightclub. It is located in one of the most prestigious areas in Barcelona, La Ciudad Condal. We can describe this club in 3 words: glamorous, luxurious and exclusive. Is a club for a very select clientele that likes to party at the most chic and trendy clubs at Barcelona. Small's has become the new "it club" and of course is a "must go" for the celebrities that visit.
The restaurant menu has delicious dishes of Peruvian, Japanese and Brazilian food. The cocktail bar has a very diversed and extensive cocktail list including an exquisite gin-tonic with caviar. The nightclub, the area where we'll find the dance floor, is very unique and peculiar with a "secret door" where the members and VIP clientele are the only one with access. The interior decor is inspired in clubs of big cities like Londres and New York. Without any doubt, this club is designed for the elite of Barcelona. With Lista Isaac Guest List you have free access Tuesdays, Thursdays, Fridays and Saturdays.