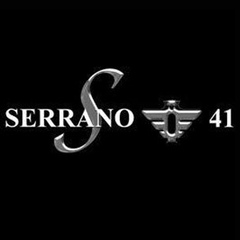 Thursday - The Crack Party - CDLC
Carpe Diem

– 23:55h –
House Comercial / Ibiza
Local / Internacional
+21
Dress to Impress
YouBarcelona Guest List Free entry till 2.00h.
Jazz up your Thursday's at CDLC's THE CRACK! THE CRACK invites you to join them in incredible journey through the history of black music that they have created! You will dance the night away with top vocal performances and DJ's performing and playing the best Jazz, Blues, Funk, R&B and Hip Hop music surrounded by the "beautiful" people of Barcelona. The Club is known for being one of the most exclusive and fashionable clubs in Barcelona. If you like clubbing at the most selective clubs then don't miss this party! Join us and enjoy a night right in front of the beach in a great chill out ambience. Join Lista Isaac's guest list now.
Photos of Carpe Diem
Carpe Diem
CDLC Barcelona. Beachfront club with a unique international atmosphere, good hip hop, EDM and RnB music. Read more
Carpe Diem Lounge Club (CDLC) is a luxurious and sophisticated Balinese restaurant & lounge club located on the beachfront in the Olympic Port of Barcelona. The Olympic Port is one of the most visited areas of Barcelona where you can definitely find the best parties of the city.
CDLC presents a serene and dream-like atmosphere. There is a large Buddha statue meditating on the deck of the comfortable, cozy terrace, where you can enjoy an exquisite and exotic cocktail in the chill-out ambience. Inside the venue, there is an entire wall lined with crisp white linen beds, complete with fluffy pillows and white satin curtains for extra privacy.
The restaurant has a menu of outstanding International cuisine and is known for its high quality and excellent service. The menu is a fusion of Mediterranean and Asian food and here you can enjoy wok vegetables, falafel, couscous and sushi. After midnight Carpe Diem becomes a nightclub with great music and a trendy and fashionable atmosphere.
For those who want a more private area and a more personalised service, Carpe Diem has an exclusive VIP zone. This club is one of the favorite hot spots of celebrities.
Join YouBarcelona Guestlist to enjoy this unique and exclusive club!