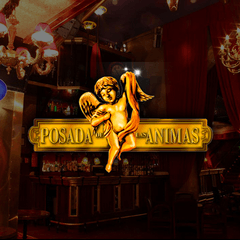 Friday - Culture - Boulevard
Boulevard – 23:55h –
House Comercial, RnB, Pop, Hits
Locals & Internationals
+18
Smart & Stylish.
YouBarcelona Guestlist
Girls: Free or 7€ 1 drink and 14€ with 2 until 2.00h.
Guys: 12€ with 1 drink or 17€ with 2 drinks until 2.00h.
Do you and your friends have different tastes? Do not worry, because Boulevard is perfect for you! The club has three rooms differentiated by the music that is played, where you can enjoy both commercial House and Pop, Hip Hop, and Tech-House. Sign in with Isaac List for free and spend an unforgettable night in one of the best clubs in the city, surrounded by national and international people, and especially your friends.
Music at Boulevard
Sala principal
House Comercial, RnB, Pop & Hits
Boulevard
Club Boulevard Barcelona, Club located in the Ramblas of Barcelona. Read more
The Boulevard Culture Club is the perfect place for those who love House music. It has a great location in the main street of the city of Barcelona, Las Ramblas. It is a very popular club among the locals as well as the tourists that visit.
This nightclub has three different dance floors. For those who like rock and indie music there is the main room. If you don't like rock you have another room with the best RnB and Hip-Hop, and of course the most popular room of Boulevard with Tech-House music. This club has everything under one roof: good music, great ambience and a great and mixed crowd. With all this characteristics its guaranteed that you will live a different and memorable night in this nightclub. With Lista Isaac Guest List you have free access for Boulevard every monday night.
You have four different ways to join Lista Isaac Guest List for Boulevard Barcelona:
On our Facebook page: Boulevard Barcelona - Lista de Invitados / Guest List
On our web page: http://www.youbarcelona.com/
Call us or whatsapp at 697485000
Or email us at listas@youbarcelona.com